"Ghana Beyond Corruption," Ambassador Ron Strikker stoked the fire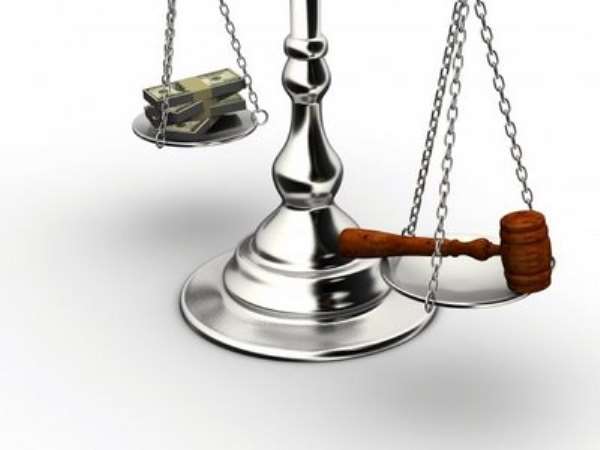 A few weeks ago, the Netherlands' Ambassador, Ron Strikker stoked the fires when he suggested that Ghana should pursue Ghana Beyond Corruption instead of pursuing Ghana Beyond Aid.
Ron Strikker really stoked the fires. The Ambassador received a swift response from all angles. Immediately, he had had to begin explaining himself. No wonder, Winston Churchill noted that the reason for having diplomatic relations is not to confer compliment, but to secure convenience.
Unfortunately, there is a certain failure in the whole matter with the response from those in Government. What really pushed the man to suggest that Ghana should pursue Ghana Beyond Corruption and not Ghana Beyond Aid? Chinua Achebe once noted that, the issues that push a man to commit suicide does not just start in one day. What practical experience had Ambassador Ron Strikker had for him to suggest this? What does he know that the rest of us don't know?
The issue of corruption is a serious one. Thus when a diplomat whose country has been a development partner begins to publicly punch holes in our system, then we must begin to worry and call him behind doors to find out what he knows that we don't know. No matter how unfortunate it may sound that we are unable to know certain things that go on right under our noses, it does not mean that if a stranger draws our attention then we are the worst in the world.
Writing in 2009, Dambisa Felicia Moyo, a Zambian-born international economist and author stated in her book, "Dead Aid. Why Aid is not working and how there is a better way for Africa" that, in the past fifty years over US$ 1 trillion in development related has been transferred from rich countries. In spite of all the aid we have been receiving since independence, there is still bad roads, inadequate facilities in our health facilities, poor educational infrastructure, poor sanitation facilities and the list goes on.
Each one of the challenges that still persists is steeped in how money that came in as aid has either gone into private pockets or has been misappropriated. An evidence is the countless shoddy works that are done in the name of road construction. Another is the abandoned school or health building projects dotted across the length and breadth of this country.
Recently, the nefarious act of fertilizer smuggling has threatened the Government's Planting For Food and Jobs. While vehicles and loads of vehicles get impounded, those behind the act have never been arrested. Allegations are rife that, those who are involved are powerful people in the ruling party.
Space is limited. The list of alleged corrupt activities are long. The perception about corruption on the streets gets deepened every now and then.
Corruption according to Dambisa Moyo is one of the four horses of Africa's apocalypse – the rest are disease, poverty and war. Corruption gives birth to disease, poverty and war. Most of the time, people go to war because they feel that the ruling class is keeping all the resources for themselves while they go hungry. The ruling class travel to developed countries for medical care while the people receive medical attention at hospitals that have no beds, pregnant women have no access to ambulance and private organisations have to donate money for surgeries to be done on children suffering from one strange disease or the other.
From the above, it is important for us to find exactly what Ambassador Ron Strikker knows that we don't know instead of all that is happening. The response has been that Ghana Beyond Aid comprises of ways of fighting corruption. But, while this mantra is spoken at every given opportunity does the government's appointees as well as party executives across the length and breadth of the country believe in it. Charity they say begins at home.
Ambassador Ron Strikker have stoked the fires. Ghana Beyond Corruption. It is for us to keep finding ways we can seal the loop holes that makes corruption easy and attractive so that we don't have other ambassadors having the opportunity to suggest things we don't want to hear.
The writer is a freelance journalist. kw[email protected]/[email protected]