GIJ-SRC Introduces Mobile App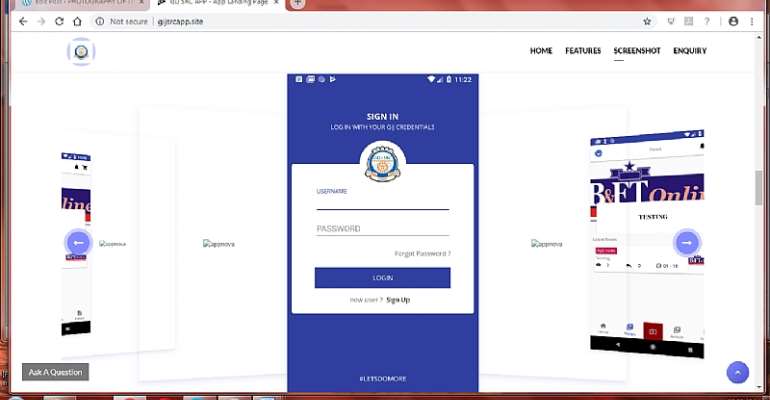 Students' Representative Council (SRC) of the Ghana Institute of Journalism (GIJ) has launched a mobile application aimed at bridging the gap between the student body and members of the SRC in the area of communication between both parties. it is the Official Mobile Application to manage the affairs of GIJ-SRC 2018-2019. #letsdomore
The GIJ-SRC Mobile App will help in the speedy address of students' concerns and provide a platform for students to publish their articles as well as advertise products for sale. A mobile android application which is designed to meet the needs of GIJ students.
Providing them with information, access to learning materials , forum , gallery and many more. The mobile app has the following features or categories: News, Announcement, Events, Articles, Past Questions and GIJ online Market.
Just like the school's registration portal, students are required to enter their index number and password to gain access into the GIJ-SRC Mobile App. The index number and password required is the exact one used on the school's registration portal.
It is easy to use and built for everyone. It is available on Google Play, yet to be available on Apple store and could also be downloaded manually as a direct file in an APK. Download the app by first visiting the official GIJ-SRC 2018-2019 website and the select the file preference either via Google Play or as a Direct Download.