Biological Weapons Designated As Experiments Of Nature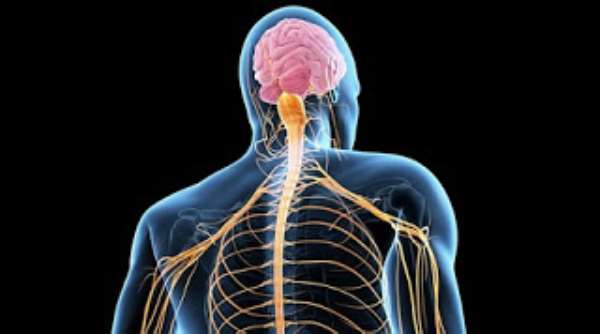 Amyotrophic Lateral Sclerosis
Since the bright sunlight in Africa, for example, kills off germ agents, and since strenuous in sport and slave labour do not give any indication of more frequent diseases among black people, experiments involving 'race-selecting' biological weapons were designated as being experiments "of nature" or "mysterious' and similar.
The situation in Africa and other developing countries presents a series of natural experiments. After the World War II, many people in the USA colony of Guam in the Pacific, and in the British colony of Papua New Guinea died from a brain disease amyotrophic lateral sclerosis, similar to consequences of influenza. Only black people were affected.
In some African states, there were noticeable accumulations of new diseases, since 1946, such as tropic spastic paresis (HTLVI agent), tropical splenomegaly, tropical myositis (Coxsackie Virus agent); the same appearance in Aids), endomyocardial fibrosis (a disease in intravenous drug use) juvenile tropical pancreatitis, tropical myeloneuropathy, Loa-loa and above all African lymphoma which later renamed Burkitt's lymphoma, which developed in children in tremendous rapidity and force, and which struck children masses, since 1952.
The agent of hepatitis- A, a disease which occurs umpteen million times in Europe and North America, was isolated for the first time in black Australian child. Since this disease has the same symptoms as roughly seven other diseases, one must assume that the scientists had known beforehand about the alleged unknown virus, which they isolated, and that they have observed its a way into this child.
In 1967, 'Congo Virus' was isolated in what was at that time the Belgian Congo. In 25% of those afflicted, it resulted in bleeding to death. This virus which then made its appearance in Uganda, Kenya, and South Africa is closely related to the California Encephalitis Virus.
In 1967, 31 people from Marburg and Frankfurt and then in Belgrade, went down with the so-called Marburg fever. It was allegedly imported by monkeys which originated from Uganda. In 1975, this disease cropped up 8000 kilometers away in South Africa in 1976, it made its appearance as 'Ebola fever,' in Sudan and Zaire, (in American hospitals). 50% of patients died. It is related to rabies, and its spread is allegedly unknown.
In 1969, starting from the United States, several people in the area of a mission-house in Nigeria suddenly went down with 'Lassa fever.' In 17 further outbreaks in West Africa, approximately 30% of patients In the meantime, 300,000 fell ill from this disease annually, and 3000 die in West Africa every year.
The Lassa Virus is related to the Lymphocytic Choriomeningitis Virus. It is spread by the Mastomys natalensis mouse which is reared in South Africa. Lymphocyte choriomeningitis was mainly studied at the Rockefeller Institute in New York.