So You Think You Know How To Drive?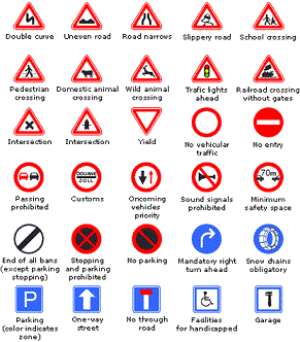 When I used to be a Taxi and Tro-tro driver, plying the routes of Cape Coast University Campus and the Kotokuraba station, I often hear arguments and boasts between my fellow drivers at the station.
The argument of who is the best and the worst driver goes on and on. I will never add my voice because most of the time the noise get on my nerves, thinking of the road accidents Ghana registers every day.
I had my first driving license in Accra on December 5, 1976, when I was just nineteen years old. I enjoyed driving in Ghana, Sierra Leone, Nigeria, and Ivory Coast, before finally reaching the shores of Europe.
While in Europe, I didn't make any effort to get a European driving license. Some African countries can easily change their driving license to European license but not Ghana. Ghanaians driving license can't be changed in Belgium.
Since I am not interested to drive in Europe, I have been using bicycle in Belgium for eighteen years, before I decided to get my Belgium or European driving license.
When I was ready to apply for my driving license in Belgium, I realized that the type of driving we are following in Africa, including Ghana, is nothing that can be compared to the preparation for a driving license in Europe.
I am sorry to say that Africans, including myself, don't know how to drive when we compare it to the standard or level of driving in Europe.
That also made me to realize the reason there are so many accidents on our roads. (That doesn't mean that there are no road accidents on European roads but hardly.)
Preparing for your driving license in Belgium
The theory and practical examinations must be undertaken at a recognized examination center. It is not compulsory to have lessons with a recognized school. Certain residency conditions must also be satisfied. Anyone sitting the theory examination must be registered either in their commune or on the aliens' register and must be in possession of one of a number of recognized residency documents, such as a residency permit.
Out of about 800 random questions, to pass the exam, candidates must answer 41 out of 50 questions correctly and must have replied correctly to all the questions regarding serious driving offences.
Many Belgians can fail over six times, while some foreigners have failed the theory test more than seven to eight times. The new law requires 6 hours driving course with a recognized driving school after each failure and that costs a lot of money.
To be sincere, preparing for a driver's license in Europe cost a lot of money between 1000 to 2000 Euros and the more you fail the exams the more it costs you more fortune.
(Some foreigners prefer the exams in English but the translation cost more.) After passing your theory test you'll be given a temporary driving license with three years validity. This gives you enough time to prepare for your practical.
Some of the questions for the theory are:
1. When must a driver change his car tyres? Answer: When the thread is less than 1.6 cm. (Many drivers in Africa don't know this the reason one sees 'sakora' tyres underneath of vehicles and many accidents.
2. When travelling at 60mph on a dry road the shortest overall stopping distance is what? Answer: 73 Metres or 240 Feet.
With such randomly challenging questions many people, especially Africans fail their exams a lot and some have even given up after failing the theory exams more than 10 times, even though the person has an African driving license.
At a cross roads of equal importance to whom should you give way to?
Ans. People coming from your right.
3.At a junction with a stop sign but no stop line, where should you stop?
Ans. Just before the stop sign.
4.What does a single yellow line mean?
Ans. Parking prohibited during business hours.
5.What effect does a traffic island in the middle of a pedestrian crossing have on the crossing ?
Ans. It divides the crossing into two separate crossings.
6.What are the road markings for a no-entry street?
Ans. Full white line followed by a broken white line.
7.Who is prohibited from using a motorway?
Ans. Learner drivers, vehicles not capable of 50kms or with an engine under 50cc, invalid carriages, animals, cyclists and pedestrians.
8.What does a broken white line mean?
Ans. A broken white line means overtake if safe to do so.
9.What does a broken yellow line signify?
Ans. It marks the edge of the road
10.What do double yellow lines mean?
Ans. No parking at any time.
11.What is the sequence of traffic lights?
Ans. Green – Amber – Red – Green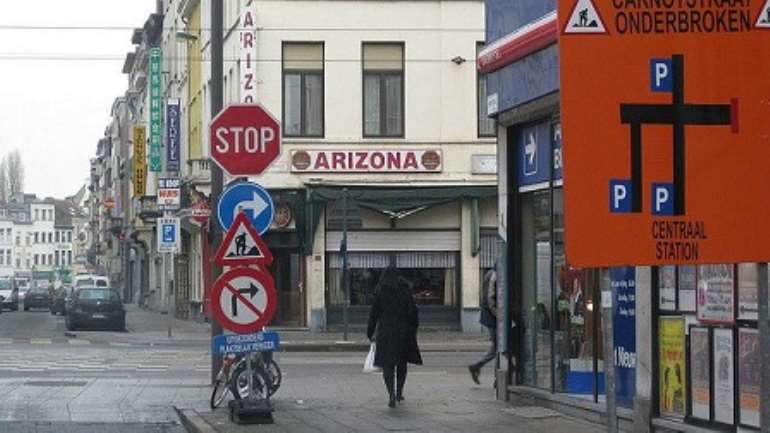 Name some places where you should not overtake?

Ans. Where you cannot see far enough ahead – too close to junctions, on a bend, on a hump back bridge, at pedestrian crossings, in areas of zig- zag lines, over a continuous lines or hatch markings.

Name places you should not park?
I passed my theory exams in the Netherlands at my third attempt. After getting my temporary driving license, I passed my driving test at third attempt before getting my full European driving license. I know what I went through and the money involved.
The sad part is many have the money to invest because it worth to try but, trying to get your license yet failing every time you try is something hard to bear. It has happened to both thousands of Belgians and Africans to give up.
In my opinion, driving courses in Africa should be intensified to give ample knowledge and experience to those applying for driving license. That may also help to reduce the road accidents.