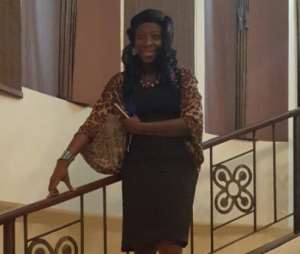 The Author
It is really a precious record for us to join the rest of the world today to celebrate women. From the word go, the fundamentals of women's day celebration has developed and taken up an altogether narrative and jubilation form.
The celebration has advanced and incorporated beliefs and civilization to emerge as a celebration of appreciation, veneration and affection towards women.
The woman is worth celebrating because the woman has a full circle within her. Her identity is deeply rooted in her creator. The woman is God's own idea. The first man Adam did not have the woman in mind; It was God who said it is not good for the man to be alone (Genesis 2:18)
What this means is that, whatever a man needs to be good was deposited in the woman by God right from creation.
As a matter of fact, we have seen corporate ladders in swift transition and long held doctrines being modified in favour of women. This is a step in the right direction and our leaders deserve a standing ovation.
As we celebrate our achievements, we should also bear in mind that traditional views of feminism is competing with the digital age feminism and this has left the 21st century woman in a dilemma.
The problem women are facing now has nothing to do with cultural beliefs or civilization. It is a clear loss of identity.
It is high time the woman withdrew her identity from roles and think about the reason behind her creation as purpose is permanent and role is temporal.
Roles aside reflecting culture and civilization could be damaging or supportive depending on the rate of transition.
The society should help women by not producing and promoting incomplete ideologies and confusing theories about womanhood for God has better plans for the woman.
God in His own wisdom gave Dominion rights to both the male and the female in Genesis 1:26-28.
This Bible Quotation carries with it the understanding of women being designed to manage the world on a much grander scale like their male counterparts.
For instance, a woman can become the President of a country and God will be so happy with her because her success is to His Glory and in line with His word.
This principle does not need International bodies to form treaties and enforce it. God has already given Dominion rights to the female just like the male.
God is not bias and His word does not cripple the ambition of women. There is no suppression or oppression of women in God's creation manual.
With this principle, instead of asking ourselves whether women deserve to hold higher positions in the world, we should rather encourage women to aspire higher as even the triangular Mount Sinai leadership included a woman called Miriam(Micah 6:4) who played a vital role.
We should always remember that aside dominion, women and men are not equal.
Signed
Nana Ama Asantewaa Kwarkoh
CEO/Founder of Sugardemministries