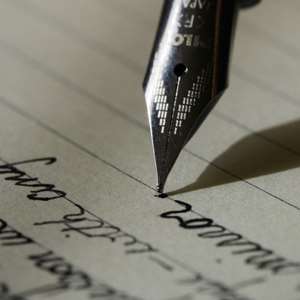 Dear Future husband,
Today, I deem it necessary to take a few minutes to tell you about the transformation I nearly experienced since I started learning feminism on social media few months ago.
little by little I did not only notice changes in me, but I noticed changes in a few friends as well.
But I thank God for the discerning minds that saved our future marriage. I didn't tell you I was typing this and still praying for God's amazing hand on those "saviours".
Henceforth, your life won't be the antithesis of mine in future.
As we learn to prioritize our aspirations after marriage, I know we will seem to be ships in the night with our busy schedules most days.
In all these, I still owe you a duty to make each moment spent with you spouse-fulfilling.
Even when you demand for food at midnight, I won't get mad at you.
When you decide to eat apapransa instead of the waakye I took my time to prepare, I won't yell at your inconsistencies.
Even if we both work full-time and I earn higher than you, I will never treat you as an outcast.
Even when I obtain higher academic laurels and I gain national prominence, I won't make you feel like an intellectual inferior.
When it comes to laundry, preparing meals for the family, food shopping, buying presents for parties, constant reminders etc, you can always count on me or my future house help Obaapa Bruwaa.
You can choose to focus on the children's homework, your job, EPL, political debates , gameboy, temple run etc. Even when the pressure is more difficult than i can bear, I will never scream and challenge your authority.
You can even choose to sit on the sofa and drink cold tea as I cook your favourite meal daily. Never attempt to prepare anything; not even boiling of water. I don't want the hairs on your chest to burn.
I want to run into your arms when you come home and place my head on your hairy chest .
I know you will be loving and protective of our future children and their safety and peace will be your ultimate priority. I know you will pray with us each morning as our children head out for school and we both head out for work.
I know Marc Anthony's song 'I need you" will make us emotional when we enter the bedroom and turn off the lights. We shouldn't forget to buy a "kitchen stool".
Till we meet,
Your future slave bug,
Nana Ama Asantewaa Kwarkoh
0260542225