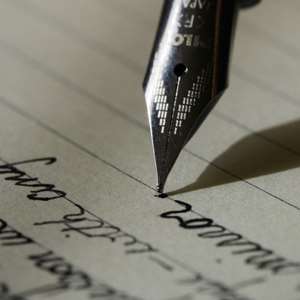 Come o holy spirit
Fill the hearts of the faithful,
And enkindle in them the fire of thy love.
Send forth thy spirit and they shall be created;
An thou shall renew the face of the earth.
LET US PRAY
Oh God,
Who by the light of the Holy Spirit, did instruct the hearts of the faithful, grant that by the gift of the same divine spirit,we may have a right understanding in all things , and ever rejoice in his holy consolation, through Jesus Christ our lord.
Amen
The life of the Christian is a journey.
There are ups, downs, and unexpected turns.
Though we may go ON and OFF, one dangerous thing we don't have to fall for as Christians, is to go backwards spiritually. When we backslide, we go blind spiritually.
Backsliding refers to going backwards spiritually and morally.
Backsliding is when a born-again Christian turns back to sin and refuses to submit to the will of God in his life. The actions that we see from that person,are only symptoms of the real problem. The person's heart becomes hardened against God's word.
In Revelation chapter 2: verse 4-5, the Bible says
"Yet I hold this against you: You have forsaken your first love. Remember the height from which you have fallen! Repent and do the things you did at first. If you do not repent, I will come to you and remove your lampstand from its place"
Luke 22: 31 says,
"Simon, Simon, behold, Satan has demanded permission to sift you like wheat;
Galatians 1:6 says,
I am amazed that you are so quickly deserting Him who called you by the grace of Christ, for a different gospel;
Galatians 4: 9-11 says,
"But now that you have come to know God, or rather to be known by God, how is it that you turn back again to the weak and worthless elemental things, to which you desire to be enslaved all over again? You observe days and months and seasons and years. I fear for you, that perhaps I have labored over you in vain."
1st Corinthians chapter 5 verse 1-13 says
"It is actually reported that there is immorality among you, and immorality of such a kind as does not exist even among the Gentiles, that someone has his father's wife. You have become arrogant and have not mourned instead, so that the one who had done this deed would be removed from your midst. For I, on my part, though absent in body but present in spirit, have already judged him who has so committed this, as though I were present....."
2nd Timothy 1-15 says
"You are aware of the fact that all who are in Asia turned away from me, among whom are Phygelus and Hermogenes".
Backsliding is just like living a carnal life.
You act upon your own desires and devices as opposed to God's will
Let's read I Corinthians 3:3 and Proverbs 14:14.
The lapse may start from a minor ungodly advise from a friend and sometimes unintentional sources.
If a christian neglects God by not praying, reading the Bible, and keeping his focus on living for God, he automatically backslides.
On the other hand, a believer may deliberately choose to indulge in sinful pleasures.
This type of backsliding can carry disastrous consequences.
It brings dishonor to the One who laid down His life for us, Jesus Christ.
It also saddens and bring grief to the lives of the loved ones of the backslider.
The backslider himself will suffer from guilt or even a feeling of despair or condemnation.
God Himself says: "My soul ABHORRETH him that turneth BACK!"
One reason why God gets so angry with backsliders is that they become such a terrible testimony .
They don't backslide alone.
They always take others with them.
The backslider is a REAL SOUL WINNER for the DEVIL.
The backslider has always got the most convincing arguments to justify his sinful actions and to persuade others to do the same so he can defend his OWN backsliding.
They always loudly murmur, complain and criticise and proclaim their doubts and fears to all who will listen, especially the already weak and wavering, particularly babes and beginners in the Gospel.
As Jesus Himself said, they'll compass the World to convert one person to their cause, and then make him more of a child of Hell than they are themselves. Mat.23:15 .
Backsliders become the Gospel's worst enemies and the most diabolical traitors.
Like Judas, they do not only backslide, but they also have to fight and betray you to prove they're no longer ONE of you.
To try to get reaccepted by the Satanic System of Sin , they now LEAD a fight against the Gospel because they become so ashamed that they were once a "fool" enough to be one of you.
They become the Gospel's most dangerous enemies because they know the Gospel and the operation of Messengers of God so well!
This is why God goes after them so hard with such severe punishment to try to get them to repent and come back to him before they do too much damage.
God sometimes wields the heaviest rod on the backs of His OWN children when they backslide because they KNOW BETTER and are WITHOUT EXCUSE!
Then if they do not soon repent, God usually DESTROYS them so they can do no further harm!
BACKSLIDERS suffer in the hands of an ANGRY GOD!
Let's take Ananias and Saphira for instance. They died immediately they lied against the servant of God in the Acts of the Apostles.
We should be very careful in our Christian walk. A backslider can never make it unless he returns to the Lord and his service.
If a backslider do repents and returns to God, God will expect MORE of him than He did BEFORE to undo the DAMAGE he has done.
God respects him to work harder and more faithfully than ever before to PROVE his loyalty, which has become somewhat doubtful and untrustworthy from past experience.
The TRUST that was once placed in a backslider by GRACE will now have to be EARNED by WORKS to the UTMOST to prove to God that, he will no longer be a traitor and will no longer backslide.
A backslider will find it very hard to restore people's confidence in him once he has lost it.
People become afraid to trust him again unless he proves to the UTMOST that he is WORTHY of it.
It's a hard road back for the backslider!
That is the reason why they do not most at times come back.
It is so easy to backslide but so hard to return
Yet the Lord says He's "married to the backslider"
In Jeremiah 3:14 God begs the wicked to forsake his wicked ways and promises to FORGIVE him if he'll only turn from his sins, which He promises to wash away and make him whiter than snow!
So if the backslider DOES make it and DOES return to the Lord and His Service, he will usually make one of the BEST men you've ever had, because he'll do his best to PROVE that he can make it, and work harder at it than almost anyone else, for which God will even seem to bless him sometimes more than others.
God does not condemn us when we backslide.
Our own wickedness and backsliding condemn us. (Jeremiah 2:19)
Jesus also did not come to condemn us, he came to give us life abundantly (John 10:10).
Therefore, if we will confess our sins, God will forgive us(I John 1:9).
We must accept God's forgiveness and then forgive ourselves too.
We must forgive those who have wronged us. We must go to anyone we have wronged or resented and ask their forgiveness.
A backslider must make restitution in whatever ways he can for any wrongs his backsliding has caused.
If you are not baptized with the Holy Spirit, ask for and receive it (Luke 11:13). Then grow in Jesus and the way of the Lord. The Holy Spirit gives a Christian the ability to overcome sin.
He gives power to be a Christ-like person. He guides, comforts, teaches spiritual truth, and equips with the gifts and qualities of God (Acts 1:8;John 14:16; I Corinthians 12;Galatians 5:22,23).
AMEN
Let us pray
Father in heaven, we thank you for your word.
We surrender our lives to you.
We arrest every seed of evil knowledge and advise that has made us to backslide. We curse it from the source with the blood of Jesus.
We throw away the clutches of backsliding and spiritual entanglements.
Let your hidden grace continue to pour on us.
Amen.
By Nana Ama Asantewaa Kwarkoh
(Evangelist)