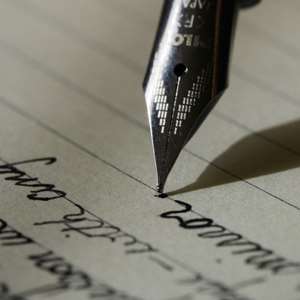 Over the years, all manner of chemicals - including agricultural inputs such as pesticides - banned elsewhere in the world have been imported and sold in Ghana by unscrupulous businesses.
One would therefore assume that Ghanaian officialdom would ensure that any company selected to carry out "fumigation" at our ports would be reputable and only use inputs that meet European Union and U.S. (Californian) standards.
In other words that company must have a proven track record and must be able to list all the ports around the globe that it operates in and provides "fumigation" services for. The question is: When exactly will LCB Worldwide - and its paid Ghanaian cheerleaders - provide the media in Ghana with a detailed list of all the ports it operates in and for which it has contracts to provide "fumigation" services? Simple.
And whiles they are at it, surely, they must also tell the nation exactly who the Ghanaian shareholders and directors of LCB Worldwide Ghana Limited are? Their identities cannot be and must not be regarded as confidential information - not when such an important service with huge public health implications should something go awry is being provided by the company for the nation: the fact that it will not cost taxpayers any money notwithstanding.
We must be sure that all those connected with a company providing such an all-important service are fit and proper persons to do so. Full stop. The more responsible sections of the Ghanaian media ought to be definitely worried by the content on the website of LCB Worldwide particularly this Kweku-Ananse-smoke-and-mirrors intelligence-insulting-crap:
"Disclaimer
You acknowledge and agree that:
Although we strive to provide on this Web site the latest developments relating to our products and services, and other information about our company, we do not warrant the accuracy, effectiveness and suitability of any information contained in this Web site. Each person assumes full responsibility and all risks arising from use of this Internet site. The information is presented "AS IS" and may include technical inaccuracies or typographical errors. we reserve the right to make additions, deletions, or modifications to the information at any time without any prior notification.
WE MAKE NO REPRESENTATIONS OR WARRANTIES OF ANY KIND OR NATURE WITH RESPECT TO THE INFORMATION OR CONTENT POSTED ON THIS WEBSITE. WE HEREBY DISCLAIM ALL REPRESENTATIONS AND WARRANTIES, WHETHER EXPRESS OR IMPLIED, CREATED BY LAW, CONTRACT OR OTHERWISE, INCLUDING, WITHOUT LIMITATION, ANY WARRANTIES OF MERCHANTABILITY, FITNESS FOR A PARTICULAR PURPOSE, TITLE OR NON-INFRINGEMENT. IN NO EVENT SHALL WE BE LIABLE FOR ANY DAMAGES OF ANY KIND OR NATURE, INCLUDING, WITHOUT LIMITATION, DIRECT, INDIRECT, SPECIAL (INCLUDING LOSS OF PROFIT) CONSEQUENTIAL OR INCIDENTAL DAMAGES ARISING FROM OR IN CONNECTION WITH THE EXISTENCE OR USE OF THIS INTERNET SITE AND/OR THE INFORMATION OR CONTENT POSTED ON THIS WEBSITE, REGARDLESS OF WHETHER WE HAVE BEEN ADVISED AS TO THE POSSIBILITY OF SUCH DAMAGES.
This Website may contain forward-looking statements that reflect our current expectation regarding future events and business development. Although some of the products and product lines have pending patents, none of the products or product lines have been approved by a regulatory authority including the F.D.A and are not approved for human use. The forward-looking statements involve risks and uncertainties. Actual developments or results could differ materially from those projected and depend on a number of factors including, but not limited to, the success of current research programs, results of pending or future clinical trials, ongoing commercialization of its products, regulatory approvals of pharmaceuticals, validity and enforcement of its patents, the stability of its commercial relationships, and the general economic conditions. We intend to update this site on a regular basis but assume no obligation to update any of the content. " End of quoted content from the LCB Worldwide website.
Ebeeii. How - when it is chemicals we are talking about? Haaba. Hmmm, Oman Ghana - eyeasem o: asem kesie ebeba debi ankasa. IMANI Africa is right to be worried about this development at our ports. What, arrogance. What reputable global company underpinned by corporate good governance principles will put out such arrant nonsense? For their information not all Ghanaians can be fooled. We rest our case.
Please read on:
"LCB Worldwide
A Global Health Company
Improved Treatments, Fast Implementation
About Us
LCB Worldwide utilizes the unique in-house technical knowhow; human resources; latest cutting edge equipment; chemicals, as well as its financial resources to invest in the disinfection and decontamination of the world's leading international container terminal ports and international airports without any financial burden to governments to have a more secure future for our children.
The Cost of Disease Outbreak
The social and economic impact of a major disease outbreak is evident and well documented by local State and international agencies. It is important to stress that much of the efforts made by the World Health Organisation have been towards policies that encourage the development of preventative strategies along with response systems. Once a contagious disease has a foothold in a particular territory much of the critical damage is already done. A large part of the problem is not the actual infection rate but the stigma and fear applied to a particular area or state in which the disease has been detected.
At LCB Worldwide we passionately believe that strong preventative measures that do not hinder the sectors to which they are applied are an obvious and critical measure to combat the actual spread of disease and raise confidence in the governing authority.
The public and its economic success is being must be protected and they must see this protection in action to prevent the issues associated with a loss of confidence.
LCB Ghana Contact Us Disclaimer
Copyright 2018"
End of culled content from the LCB Worldwide website.