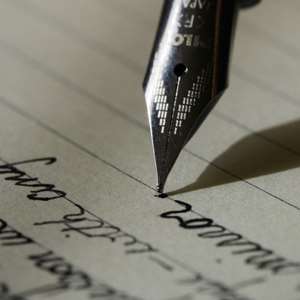 "The Accidental Ecowas & AU Citizen":
After the National: Preparing for Ecowas@42 with Ecowas' financial agency
E.K.Bensah Jr
Proponents of multilateralism may feel emasculated by the election of newly-elected US President Donald Trump's win, but should probably take comfort in the knowledge that the tectonic plates of global world order will change significantly to compel more ordinary people to realize that regional blocs could be an answer to some of the more gripping problems, such as migration; and terrorism.
The anti-climax of the Trump win has almost eclipsed the chaos borne out of terror that characterised the subregion the beginning of the year. It cannot be too far away from the minds of ordinary West Africans who are looking up to their governments to deliver for them.
In the meantime, Ghana is heading towards its general elections with incredible celerity, and you could be forgiven for thinking that, given the paucity of discussions about the regional, Ghana may have forgotten its Pan-Africanist roots.
For a country that found itself chairing ECOWAS in its fortieth year, it could be considered anti-climatic that it failed to capitalize on this auspicious opportunity to align itself to its francophone neighbours (Cote d'Ivoire; Senegal; and Togo) who seem to be doing a lot better. Cote d'Ivoire is talking about establishing a tram system by 2017; Senegal has just launched the ECOWAS Biometric ID Card in early October that doubles as a voter's ID; and Togo is spearheading discussions on the much talked about Blue Economy after hosting the first-ever AU Conference on Maritime Security and Development in October.
All eyes clearly seem to be on West Africa for the right reasons: certain countries are doing well, and the leadership of the new ECOWAS Commission President Marcel de Souza appears to be making the right noises in trumpeting economic integration.
This appears to be a breath of fresh air after the many years of ECOWAS firefighting peace and security.
Which is why it remains an enigma why Ghana had to run to the IMF when it could have looked more closer to home by opting for a loan from the ECOWAS Bank of Investment and Development(EBID).
In the space of just one month, the regional lending institution with a private and public sector window has gone from being broke to now signing an innovative partnership with the Arab Bank for Development (BADEA).
To say EBID's relationship with ECOWAS along the integration journey has been rocky is an understatement.
New Realities,Old opportunities
The bottom line is that cheap loans may have dried up, but through the Lome-based ECOWAS Bank for Investment and Development (EBID), Ghana can easily obtain funding to finance both its private and public sector initiatives.
Formerly known as the ECOWAS Fund, EBID is the principal financial institution of ECOWAS. With its holding company operating through its two subsidiaries—the public-sector-focused ECOWAS Regional Development Fund (ERDF) and the private-sector-led ECOWAS Regional Investment Bank (ERIB has), EBID remains the financing bank of NEPAD projects in the region. In so many ways, it is the European Investment Bank counterpart in the ECOWAS sub-region, and has been around since the inception of ECOWAS in 1975.
Observers of the sub-region believe EBID has, in many respects, been a trailblazer in the sub-region in the way it has maintained a consistent brief of fostering greater integration in the sub-region among its member states – especially in the light of the conflicts that mired the sub-region in the early nineties. So focused has it been in facilitating sub-regional integration that, in 2004, in conjunction with the African Development Bank, it set up a Conflict Prevention Fund, which is indeed managed by EBID.
Unbeknownst to many, EBID is the largest shareholder of the Ecobank group, which also has its headquarters in Lome. EBID's subsidiary ERIB also has shares in the capital of the so-called "ECOMARINE", which was supposed to be a West African maritime transport company, but has now been replaced by "SEALINK" -- a private sector initiative to proffer a shipping line for West Africa.
Conversely, ERDF co-finances integration of electric networks of Niger; Benin; Togo; and Ghana., extending it towards Cote d'ivoire.
Simply put, ERIB—concentrating on promoting the private sector and commercial sub-sectors in the ECOWAS zone—grants medium and long-term loans for commercial projects in all sectors; conversely ERDF—specializing in the disbursement of funds to the public sector—finances basic economic infrastructure and poverty-alleviation projects. These include medium and long-term concessionary loans for basic infrastructure, as well as economic and social projects in member states.
Ghana and EBID
Although Ghana has a good working relationship with the regional finance arm of ECOWAS, it is arguable that as recently as five years ago, the relationship could not have been stronger.
EBID came closer to home in Ghana when in May 2011, no less than the-then Minister of Finance, Dr.Kwabena Duffour, elected Chairman of the governing board of the ECOWAS Bank for Development and Investment (EBID) at the end of the bank's ninth ordinary session in Accra. At the same meeting, Duffour said that in Ghana, EBID had financed private sector in the areas of hotel, infrastructure, engineering and social amenities.
With regard to the public sector, EBID's interventions in Ghana include electrification of 114 communities in the Ashanti and Brong Ahafo regions to the tune of $30 million; modernization of the headquarters of the Ghana national fire Service at the cost of $15 million.
In October 2011, Ghana News Agency reported that EBID was negotiating with Chinese banks "to raise $1.5 billion to finance infrastructure projects in four French-speaking countries." It further reported that in July 2011, EBID signed a credit line of $150 million with India for various projects in member states. The Accra meeting was likely to also appoint a new president of the bank, as well as set new limits in authorized capital for the bank.
In 2015, the ECOWAS Bank for Investment and Development agreed to give a $ 20 million credit facility towards the construction of an ultra-modern shopping mall that would serve as a one-stop shop in Kumasi, the capital of Ghana's Ashanti region.
The signing of the loan agreement preceded the official launch of the project which was scheduled to be executed in two phases.
Phase one of the project sited on a 13.8- acre land involves the construction of a shopping mall, cinema and water park and is expected to be ready by December 2016.
EBID President, Bashir Ifo, said everything will be done to lift the people in the sub-region out of poverty and transform their economic situation.
Ifo further-maintained evidence of EBID's role could be seen from the Bank's assistance in areas of infrastructure, agriculture and private sector development.
In September 2016, to increase the volume of its mortgages, lead mortgage provider, Ghana Homes Loans, signed a US$10million loan agreement with the ECOWAS Bank for Investment and Development (EBID).
The agreement was signed for Ghana Home Loans by its CEO Dominic Adu, and for the ECOWAS Bank by its President, Bashir Mamman.
Mr Adu expressed his company's gratitude to the bank for the loan which, he said, will increase the company's capacity to make the dreams of many Ghanaians to own their own homes come true.
He described the impact of the loan as being "immeasurable," saying it would enable the writing of approximately 300 home loans which will provide shelter for approximately 1,500 individuals.
Significance
These are but two mere examples of the instrumentality of EBID in member States' development. The Bank has also promised to grow the economies and create jobs in the sub-region.
A fact-sheet detailing the operations of the bank revealed that, since it began operation in 2004, it has made available a total of $1.77 billion towards the implementation of 177 projects in the member states.
Only earlier this month, EBID signed an MoU with the Arab Bank for Economic Development in Africa (BADEA).
Signing of the agreement took place in Khartoum, Sudan between representatives of both organisations.
Director General of BADEA, Dr Sidi Ould Tah, signed for the Arab Bank, while Marcel A. de Souza, ECOWAS Commission President signed for the regional body.
The MoU will see the BADEA fund an ECOWAS Centre on Training and Capacity Building for Development in Lome, Togo as well as support the financial capacity of the ECOWAS Bank for Investment and Development (EBID).
Other aspects of the MoU include development of rural electrification through solar energy in ECOWAS Member States; support for the implementation of the strategic guidelines of the ECOWAS Industrial Policy; Support for the construction of appropriate referral hospitals for the treatment of cancer and other diseases.
In an attempt to help strengthen the financial capacity of EBID, the agreement called for BADEA to conduct an immediate assessment of two separate lines of credit for EBID as follows.
First, an initial credit line of USD 15 million will help contribute to the funding of private sector projects, and a second credit line of USD 30 million to provide funding for ECOWAS Member States' imports from Arab countries.
In addition, the ECOWAS Commission will capitalize on this new relationship to make mini-solar plants available to rural populations in the sub-region to increase access to electricity, alongside encouraging production, conservation and processing of local agricultural products.
Training will form a significant part of the relationship. In this respect, the ECOWAS Commission will soon submit to BADEA a request for a technical and economic feasibility study on rural electrification through solar energy in ECOWAS Member States.
Finally, there will be support for the construction of appropriate referral health facilities for the treatment of cancer and other diseases.
Given the negative impacts of epidemics such as haemorrhagic fevers (Ebola, Lassa, and others) on ECOWAS Member States' populations as well as difficulties in treating cancer cases in the sub-region, BADEA is prepared to support ECOWAS Member States for the construction of appropriate referral health facilities.
In the final analysis, these new developments by ECOWAS' finance arm give vent to hope that after national considerations, it is possible to make Africa and the sub-region more self-sufficient than it had previously been. Obstacles in raising finance, notwithstanding, it is arguable that EBID will continue to play a pivotal role in ECOWAS' integration efforts, and we are going to see a lot more of its interventions as the sub-regional organisation heads towards its fiftieth anniversary in 2025.
In 2009, in his capacity as a "Do More Talk Less Ambassador" of the 42nd Generation—an NGO that promotes and discusses Pan-Africanism--Emmanuel gave a series of lectures on the role of ECOWAS and the AU in facilitating a Pan-African identity. Emmanuel owns "Critiquing Regionalism" Established in 2004 as an initiative to respond to the dearth of knowledge on global regional integration initiatives worldwide, this non-profit blog features regional integration initiatives on MERCOSUR/EU/Africa/Asia and many others. You can reach him on [email protected] / Mobile: +233.268.687.653.