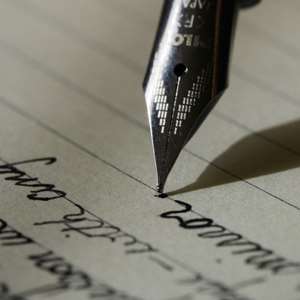 The Accidental ECOWAS & AU Citizen:
HERE ARE THREE WAYS ORDINARY GHANAIANS CAN BENEFIT FROM ECOWAS:
ECOWAS BIOMETRIC ID CARD:
Free movement under ECOWAS already allows citizens to travel freely without a visa. This has been happening since 1979.The ECOWAS Biometric ID Card in many ways democratizes the ECOWAS identity by allowing everyone, including posterity, to possess an ID Card that allows you to travel throughout the sub-region WITHOUT YOUR PASSPORT. Although recent worrying reports from Cote d'Ivoire that the country does not want to allow use of ECOWAS BIOMETRIC ID Cards without a passport are a source of concern, the idea is for cards to be standard fare even when you forget your passport at home. Passports will be for travel OUTSIDE the ECOWAS zone, but cards should be accepted at the point of entries of ECOWAS Member States. (http://www.presidence.sn/en/newsroom/ecowas-biometric-id-card-the-10-facts-you-need-to-know_1118)
ECOWAS YOUTH VOLUNTEER SCHEME:
If you are between 18-35 years old, and can speak a second language other than English, you are already half-way to being a candidate for the ECOWAS Youth Volunteer Scheme, Modelled on the UN Volunteer Scheme that allows citizens to volunteer their time to work in countries other than their own. The Scheme is supervised by the Burkina-Faso based ECOWAS Youth and Sports Development Centre, which is the brainchild of the EVP.
Although it is a volunteer scheme, it is akin to an international job, as once selected, you enjoy a dollar salary (ranging from 400-1000 USD plus) depending on the sector you apply for. This year, teachers are being sought in Liberia; whereas those in the medical field are being sought for Sierra Leone. Whereas teachers are being paid 402USD, the medical personnel are commanding a monthly one-year salary of 1100USD.
Each year, the sector changes, and so no-one is likely to be left out. The positions are offered only once a year, with the positions commencing in September. Deadlines this year are 18 and 21 July respectively, so hurry now and apply! (www.ecowasvolunteers.org)
ECOWAS TRADE LIBERALIZATION SCHEME:
This is a boon to all businessmen seeking to do business in the sub-region. The beauty of ECOWAS is that it is a free trade area. Article 3 of the Ecowas Treaty (revd 1993) states:

"The ECOWAS Trade Liberalisation Scheme (ETLS) is the main ECOWAS operational tool for promoting the West Africa region as a Free Trade Area. This lies in tandem with the one of the objectives of the community which is the establishment of a common market through "the liberalisation of trade by the abolition, among Member States, of customs duties levied on imports and exports, and the abolition among Member States, of non-tariff barriers…."
The ETLS page on the ECOWAS site offers an infographic on the procedure that must be followed before your product is approved for an ETLS certificate, including which institutions you must submit your enterprise to for consideration under the ETLS. ECOWAS is a 350 million people market that grows each year. You may want to take advantage and do some business across the sub-region. Check out http://www.etls.ecowas.int/
If you ever had any doubts about why some of us have spent the better part of our working careers researching; writing about the sub-region, these are some of the reasons why. ECOWAS will not and cannot be wished away. Let's understand it. Let's make it more accountable, and let's make it work to uplift us from the penury of poverty!
(c)E.K.Bensah Jr, 2018
www.instagram.com/africainfocusshow
www.facebook.com/ecowasbusinessnews
Emmanuel is a former Consultant for the West African Health Organization. He is Deputy Coordinator of ECOWAS Journalists Network-Ghana; and Managing-Director of Ecowas Business News. He is a former host & executive-producer of "Africa in Focus" Show, which aired on Radio XYZ93.1fm.
**In 2009, in his capacity as a "Do More Talk Less Ambassador" of the 42nd Generation—an NGO that promotes and discusses Pan-Africanism--Emmanuel gave a series of lectures on the role of ECOWAS and the AU in facilitating a Pan-African identity. Emmanuel owns "Critiquing Regionalism" Established in 2004 as an initiative to respond to the dearth of knowledge on global regional integration initiatives worldwide, this non-profit blog features regional integration initiatives on MERCOSUR/EU/Africa/Asia and many others. You can reach him on [email protected] / Mobile: +233.268.687.653.
(c) E K Bensah, 2018