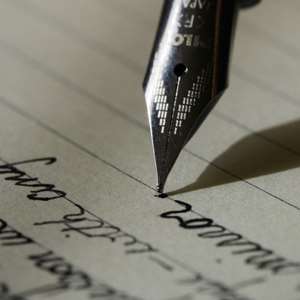 It is becoming increasingly clear that the New Patriotic Party has been smitten into insignificance by the sheer enormity of the developments executed by the NDC Government . In fact, the level of infrastructure development across the country is commensurate with Government's borrowing. The flimsy accusation of over-borrowing brought against President Mahama by the NPP has been shattered by the visible transformations affecting every facet of the Ghanaian fabric.
This time round the battle is between the palpable change happening now and the phantom change promised by the NPP. Permit me to use just one illustration to drum home the thrust of my argument. Whereas President Mahama is revamping defunct factories and establishing new ones from scratch to absorb unemployed youth, the NPP is trumpeting on rooftops that Ghanaians should give it the opportunity to create dog and cat meat factories in the North and Volta regions respectively. I know Ghanaians are discerning.
What else? According to Shakespeare "coming misfortunes cast their shadows before them". If we compare the dispositions of the NDC and the NPP in terms of who is in pole position to govern this country peacefully, with respect for the rule of law, we cannot but conclude that the NDC has exhibited the right poise and posture.
The intramural turmoil and turbulence that has engulfed the NPP is in sharp and stark contrast to the tranquility and modus vivendi that is characteristic of the NDC. From acid baths, to stabbings, right through the disregard for party processes and procedures leading to the unlawful expulsion of National and regional executives, the NPP has been reduced to a bundle of confusion quite incapable of navigating this country with integrity.
With evidence-based allegations of financial impropriety brought against Akuffo Addo and his coterie of hangers-on like Freddie Blay regarding manipulation of party accounts, what strand of moral right are they hanging on in asking for our mandate to preside over the Nation's account. Interestingly, in the midst of this NPP infighting , the man at the centre of it, Nana Addo ,who is going round the country saying he wants to be President, is clueless as to how to resolve it. If you cannot unite a party of less than 5 million people how then can you unite over 27 million Ghanaians behind the course of development? Haven't the sages said charity begins at home? Better still, the Bible enjoins us to remove the speck in our eyes before we can remove the cloak in another's eyes.On the other hand, President Mahama has shown to be a lynchpin of unity not only within the NDC but Ghana at large.
As the NPP is engaging in nothing more worthwhile than infighting and nitpicking, let's continue to renew the mandate of Mahama until the NPP puts its house together.
Anuga Fortunate. 0508704434.