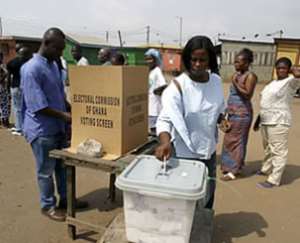 I was engaged in a conversation with my good friend in Uganda ,Guaviya . We mostly hold such conversations, hoping to know about the happenings in each of our countries (Ghana and Uganda).
He is very passionate about Pan Africanism and he shares in the same belief for a "United Africa for Progress", a situation that gets us closer, most often in arguing over issues of concern to not just our respective countries but our Continent as well.
He had been offline in recent times, since there was no access to the internet, hence social media, following the ban on social media prior to their elections which elected Yoweri Museveni as their President for his fifth term .
We discussed the intriguing happenings in Uganda and the house arrest of their main opposition leader Kizze Besigye for reasons no one knows .
He informed me on the fact that Soldiers were all over the place and the security services had been reduced to puppets for the incumbent President,a circumstance I find quite consistent in African Politics.
"The Security Service misinterpret their core mandates by doing the bidding of the incumbent".
I told him ,Ugandans have come a long way from the era of Edward Mutebi Mutesa II to Apolo Milton Obote to the Controversial Iddi Amin Dada and to Yoweri Kaguta Museveni
He asked me a simple question enquiring if same could happen in Ghana? "Can President Mahama decide to use every possible means to win the November Polls?" He went ahead to ask whether Nana Addo Danquah Akuffo Addo ,the Flagbearer of the Largest Opposition Party in Ghana ,could be maltreated and manhandled in same fashion as Kizze Besigye was being treated currently in Uganda and even the house arrest after the elections?
(The pictures below shows the route to his house of Kizze Besigye and how it has surrounded by the Security Personnels there )
I did answer his question by making him understand that Ghana is different from Uganda and in as much as the president has the powers ,what is happening to Kizze Besigye now can never happen to the opposition leader here .
He sent an emoji to signify his support to Ghana as we head towards a heated electioneering process in November and gave me a smile .
I smiled back and he said no one thought same could happen in Uganda after Museveni assured the people of a free ,fair and transparent elections.
He said "okay Tinkaro ,let's wait and see".
I made him understand my surprise over why the youth won't stand up for Kizze and made him understand that in Ghana you don't just do anything and go Scot - free, giving credence to our historical records of fighting against oppressors and to demand for our freedom and that Ghanaians are not cowards .
He laughed again and said ,Tink Africa ( Tinkaro ) ,let's wait and see .
I kept thinking as to whether these same drastic measures could be adopted by our current government in its desire to win this election against the opposing parties .
In Uganda the government collaborated with the Electoral Commission,the Security Service and other top placed agencies .
I looked at the outfit of our Current EC and asked whether our elections will be different from Uganda's elections .
I looked at the pantomality of our security service and asked whether our elections was going to be different from that of Uganda .
I kept thinking about the ban on social media in Uganda and couldn't help remembering the self acclaimed International expert (Irbard) making the same argument that Ghana should think of banning Social media during the election period.
I have the conviction that such cannot happen in Ghana but l hope to look back to this day and accept what l write today as true, my belief in the wisdom of the people of Ghana, or whether I actually made a mistake, hoping the goodwill of the people is greater than any personal sentiment.
I pray for the best for my country and l hope for a free ,fair and transparent elections regardless of any contestation to this claim.
There is a new hope for Africa .
The Writer Is Richmond Asare Tinkaro ( RAT) and the local NUGS President for University of Ghana