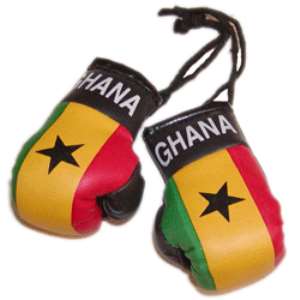 I was on Facebook and on President John Dramani Mahama 's wall, l saw a message on the theme for the 59th Anniversary Celebration of Ghana's Independence Celebration, "Investing in the Youth for Ghana's Transformation".
The message suggested that the President would be joined by two visiting heads of states after a "Colonial" march past by security personnel , school children and a parade in all regional and district capitals across the country whiles the Country's missions abroad will also host National Day events across the world .
I felt sad and embarrassed as a Ghanaian and for the fact that we keep on celebrating Independence day , each and every single year with no direct relevance and benefit to our deteriorating nation.
I thought this year would be different such that the President will use his Executive Powers to order for a national important program or Clean Up Exercise on this day , that will directly benefit our nation in the long run.
Don't hasten to disagree with my argument, because I am not saying the commemoration of our Independence day Is bad or not the best , neither have l said it's a total waste of our treasury and time, but l believe we can make a revolutionary change in our thinking and ways of doing things this time around.
Political Independence was not achieved for our dear nation to be celebrated but rather for us to reflect on our past ,where we came from and how far we have come .
They envisioned a greater future for our nation after achieving independence and we must not disappoint our ancestors by bringing the woes on this country .
There will be no need going to a field to march just because of independence .
Use this day to love your country and start keeping your environment clean .
I hoped the President would learn from his colleague in Tanzania ,President John Mugufuli , who decided to use the Independence day celebration for a National Clean Up Exercise , that would better and keep the life and environment of Tanzania healthy .
President Magufuli has done a great deal of work since he came to power and I believe such revolutionary leaders are those we need in this current state of our nation.
Many people will argue that Independence day celebration is prudent since it reminds us of our past ,where we came from and how far we have come as a country but can't we think otherwise instead of always doing the same old thing each and every single year?
Now on the question of Independence, have we really as a nation achieved independence.
How can we achieve independence when we are subject to Neo -Colonialism ?
How can we be independent when we are politically dependent and economically subservient ?
In theory we might have attained independence but in reality we are not .
I get sad when we jovially call ourselves an independent country but yet still we are not self sufficient and have to rely on foreign aid in almost everything we do .
Its my sincerest wish that God willing next year, whoever is the President of this Country would put this idea into reality where we will stop wasting our resources on the celebration of an independence and think of using our time for fruitful things that will benefit us and will liberate our African Continent Economically ,socially but not just political .
.I wish our leader next year will think of changing the status quo rather than following the old archaic ideas that keep increasing our woes as a nation.
A leader who will know that there is a class struggle for survival as written by Karl Marx and Engels in their "Communist Manifesto" whereby the exploited and the exploiters compete for survival .
I hope to see a revolutionary leader who will transform our country for greatness .
I side with Manasseh who in one of his write ups suggested that a president of Ghana is more powerful within their various countries than the President of United State of America.
But let's get serious ,are we going to match at the Independence square again ? Will school childrens miss their classes to train as if we still under colonialism and as if they are matching to present a petition to the major by the ex service men ?
We need to start thinking as a people .
Our leaders need to start making things right for our country.
Ghana is not just any country and as such we should not just accept anything and any mini achievements as a legacy for the future generations .
Don't March .Clean your environment .
Written by Richmond Asare Tinkaro (RAT)