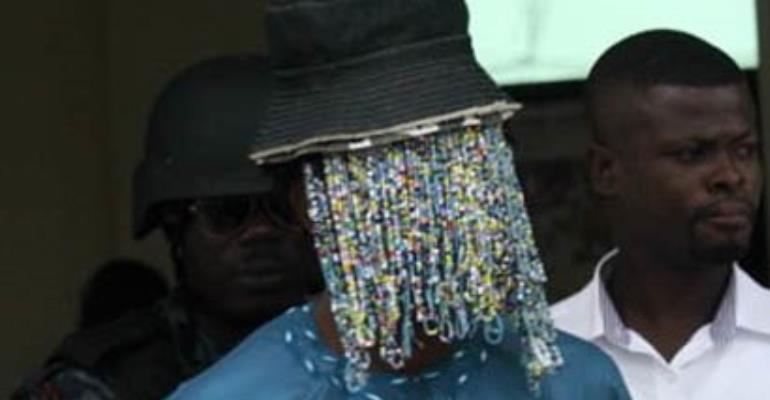 Former Attorney General (AG) Martin A.B.K. Amidu says he still stands by his claim that the Mahama-led National Democratic Congress (NDC) government 'commissioned' investigative journalist Anas Aremeyaw Anas, to investigate bribery and corruption in the judiciary.
According to Mr. Amidu, who has come to be known as Citizen Vigilante for his anti-corruption exploits, the NDC government is targeting the judiciary as a way of diverting public attention on the massive corruption within the executive and the legislative arms of government.
Diverting Attention
He had said in an article titled: 'The Ghanaian sense of Justice: Corrupt Judges Removed, Corrupt Attorneys Rewarded and Corrupt Politicians Protected,' that the government 'has shamelessly and unlawfully commissioned agents to divert attention from 'gargantuan political corruption.'
He then challenged Anas to publish all the video clips unedited, a statement the investigative journalist has rubbished.
'We have read with particular horror, portions of that letter in which he (Amidu) claims that our 'undercover investigation that led to the judicial corruption exposé was commissioned by the Government of Ghana;'' that we engaged in selective reporting of edited findings on the judicial corruption exposé, and that we have conducted and suppressed investigations into other arms of government. These are untrue,' Anas reacted in a statement issued yesterday.
Amidu's Insistence
However, Mr. Amidu came back again yesterday reacting to Anas' statement saying, 'I stand by everything contained in my statement of today on the attempt to suppress political corruption with the commissioned judicial corruption investigations.'
He posited, 'I have just read what is supposed to be a response to my statement on the Ghanaian sense of Justice: Corrupt Judges Removed, Corrupt Attorneys Rewarded, and Corrupt Politicians Protected, from some organization calling itself a Tiger Eye.
'There is a squeal to my today's statement devoted entirely to an alleged company called Tiger Eye PI on which I wrote a separate statement simultaneously.'
More Anon
'I was not prudent to publish both today but I have informed some of the press houses about its existence and will be published for the public to understand my views about the so-called Tiger Eye PI.  Thereafter, I will answer to the response of Tiger Eye, should it still insist.'
The former Attorney General underscored, 'There is a nexus between the events when I was in Government and the investigations commenced after President Mills' death, allegedly in 2013 which has been captured in foot note 16 (particularly the last but one note) of my published statement of today,' adding 'The response regrettably appears to have been written without reading the foot notes to my statement as an intellectually-minded person would have done.'
According to Mr. Amidu, 'Further proof is contained in the squeal and Tiger Eye or whatever it calls itself, should be patient to read it first and then we can have useful discussions.'
He continued, 'The principle I am fighting against is the use of paid private Government agents in an Orwellian Big Brother fashion, contrary to the Constitution of Ghana.'
Mr. Amidu, in his first article, had said that the undercover investigation that led to the judicial corruption expose was commissioned by the Government of Ghana and has its genesis in the acrimonious relationship between the Government and the Judiciary on the assumption of power in 2009 by the Government and the constant demand by the Judiciary for proof of judicial corruption from Government and its associates.
'I was Presidential Advisor on Legal Affairs in the second half of 2009. I was Minister for the Interior in 2010 and the Attorney General in 2011 before I left office in 2012. I therefore know what I am talking about,' he said.
'What I did not know was that the method of exposing corruption in the judiciary and parliament was going to be through commissioning covert anti-corruption preneurs as government agents (to secretly collaborate with established security agencies) to allow for possible deniability,' he added.
By William Yaw Owusu