Amidu Inciting Judiciary Against Government – Kwakye Ofosu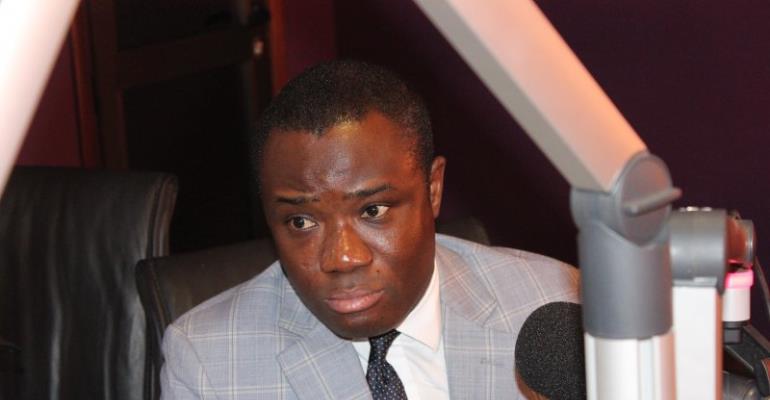 A Deputy Minister for Communications, Felix Kwakye Ofosu, has condemned recent claims of complicity by anti-corruption campaigner, Martin Amidu against Anas Aremeyaw Anas and the government, describing it as a personal vendetta which seeks to pitch the judiciary against the NDC administration.
"It is unfortunate that Mr. Amidu attempted to pitch the government against the judiciary and create the impression that government was unhappy about the outcome of some trial and so sought to get back at the judiciary for undertaking this exercise," he told Nii Arday Clegg on the Morning Starr.
Amidu in a series of articles took a swipe at the investigative journalist for deliberately concealing the government's involvement in the recent expose' released on the judiciary by his Tiger Eye PI firm.
Amidu in a fresh article released on Wednesday, also described the Tiger Eye PI firm as a "fraudulent" and an "unregistered" outfit.
"My researches led me to conclude that the Government has for some time been acting unconstitutionally with an unregistered and fraudulent Tiger Eye PI in promoting an Orwellian Big Brother State and McCarthyism in this country which must be fought before Ghana becomes fully an autocratic one party state. As citizen vigilante my armour is article 3 of the Constitution," the Citizen Vigilante said in his latest attack on Anas.
But Ofosu has asked that his "long rumblings" be ignored.
"It was a gratuitous attack on government. It had no basis in fact or in logic. It is completely untrue that government commissioned Anas' work.
"In the past, especially under president Mills, there had been instances where government had commissioned him".
He cited Tiger Eye PI's expose' on the Customs, Excise and Preventive Service and the COCOCBOD.
"But in this instance there is no collaboration. It is completely false and unfounded."
He, however, asked that Amidu rescinds his quest.
"...I don't think that he should continue to engage in that kind of conduct. It is not proper," Ofosu advised.