Registered Tiger Eye PI Not An NGO - Anas To Amidu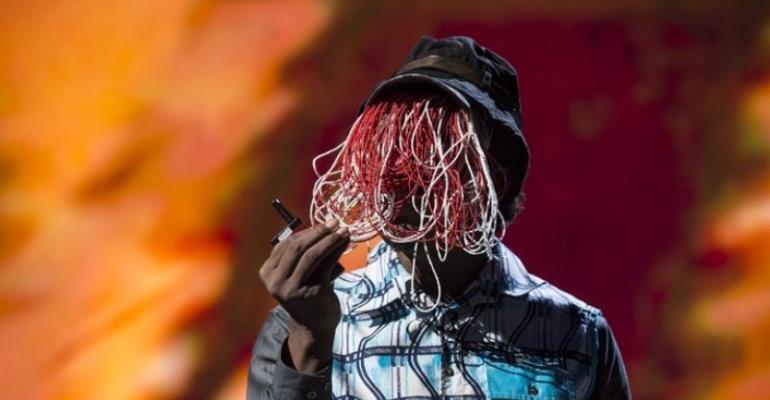 Undercover investigative journalist Anas Aremeyaw Anas has stated his Tiger Eye PI firm has been duly registered as "a private investigations and media company."
The clarification follows claims by anti-graft crusader Martin Amidu that Tiger Eye PI is a "fraudulent and unregistered" company working with the government of Ghana.
"My researches led me to conclude that the Government has for some time been acting unconstitutionally with an unregistered and fraudulent Tiger Eye PI in promoting an Orwellian Big Brother State and McCarthyism in this country which must be fought before Ghana becomes fully an autocratic one party state. As citizen vigilante my armour is article 3 of the Constitution," Amidu said in his latest attack on Anas.
However, the counsel of Tiger Eye PI Kissi Agyabeng believes the former attorney general "has dived into a pool of mercury and he can't swim further."
Agyabeng stated Anas' company has been registered and licensed to operate as a business.
"Tiger Eye is a registered company. The mere fact that my client for purposes of convenience chooses to redact the name by writing Tiger Eye PI and not Tiger Eye PI Media Limited does not detract from the fact that it is the same entity," Agyabeng emphasised.
He added: "It is registered as a private investigations and media company. It has been licensed by the Ministry of the Interior to carry on what it is doing. Tiger Eye PI is registered as a profit making company. It is into business to make money. It is not an NGO."
Agyabeng further alleged Amidu is just doing the "bidding of someone."
"Whoever has set him to do his or her bidding it would not fly anywhere. He is clearly doing someone's bidding to divert attention, it is merely diversionary," he opined.