NCCE Commended For Voter Turnout In Maamobi Accra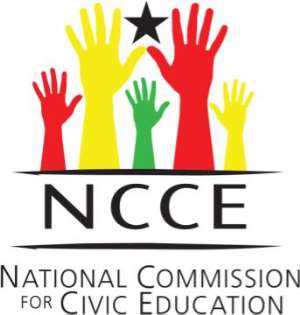 Some residents of the Mamobi community in Accra have praised highly the National Commission for Civic Education (NCCE) for helping them to come out in their numbers to vote during the just ended district level elections. This information came out through random calls made to some youth groups and elders in the area after the polls.
In a delayed voting held in one of 12 electoral areas of Maamobi West, on September 13, 4,000 out of 17,000 registered voters came out to vote in one of the electoral areas, a turn out that the residents considered to be an improvement over the previous polls turn outs. Adams Sidiqui an official of the NCCE who confirmed the outcome of the polls said the delayed elections were postponed in the 12 areas from the 1st September because the EC failed to provide voting materials to them.
Mr. Sidiqui said before the voting day a number of staff of the NCCE were deployed to go from house to house in Maamobi to whip up interest in the elections. Some of them used a communication van equipped with loud speakers to sensitize the people on the importance of voting for their choice of assemblymen and unit committee members.
In addition to the public announcements the NCCE organized a focal group gathering of chiefs and youth groups at the Alidu Mosque near the Kotobaabi Hospital where the people were taken through the rudiments in district level elections and its importance to the people and their communities.
The deputy commissioner of NCCE Mr. Samuel Akuamoah who spoke at the gathering encouraged the people to come out in their numbers to vote, adding that it is only when they take part in choosing their leaders that they can direct them to work for them and the communities. Ms Lucille Annan Greater Accra Director and the Metropolitan Director, Mr. Tetteh Wayo both of NCCE, took the gathering through the rules and regulations governing the work of assemblymen and unit committee members.
MR Alex Akotua Greater Accra Director of the Electoral Commission apologized to the people of the area for the cancellation of the elections on the 1st September and said it was due to circumstances beyond their control. He later took them through the processes of voting. According to Mr. Sidiqui a number of staff of NCCE observed the voting and followed up to the collation center where the ballots were counted and the winners declared
Executive Director
EANFOWORLD FOR SUSTAINABLE DEVELOPMENT
P.O.BOX 17070AN 233244370345/23326370345/ 233208844791