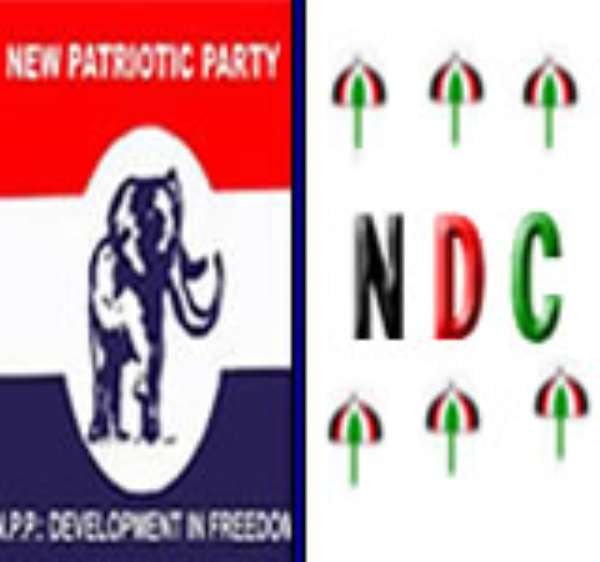 For a country that is becoming poorer because of its own bad decisions, a review of political pronouncements from on high give a clear indication of how successive Ghanaian governments have become experts in snatching defeat from the jaws of victory. The free press in Ghana hardly focuses on critical analyses of any of the many easily identifiable problems that are abound. Few innovative
solutions are brought forward other than a continuous re- spinning of the old Nkrumah – Danquah divide. Even then, the analyses are hardly ever rooted in fact and are more often than not, personality bound. We cannot undo the terrorism of the National Liberation Movement (NLM) nor can we undo the excesses of the Preventative Detention Act (PDA). However, there are lessons to be learnt from the past.
Good visionary leadership is important in a country like ours in the search for transformational change in the lives of our citizens. Effective leadership requires tough and courageous decision making,
particularly when egregious errors are made from within one's own camp.
Charity and discipline both begin at home as such, agencies charged with the rule of law and the administration of justice must be inspired only by the constitution and the protection and the well-being of the voting public.
The melée at Odododiodio about a month ago was a challenge and offered the Ghana Police an opportunity to exercise its autonomy. Their failure to act in the face of clear law breaking activities of NDC partisans was truly a lost opportunity. Identifiable individuals who were disturbing peace and security and who allegedly assaulted an NPP parliamentary candidate from another constituency, in the capital city are still at large. Matters were made worse when a minister with responsibility for
internal security suggested that Ms. Ursurla Owusu had no right to be where she was. It was a sad day for our constitutional democracy. Even if she was breaking the law, the outcome was disgraceful. What was the president's response?
On the other side of the political divide, when an NPP MP incited radio listeners to violence, the leadership of his party would only grudgingly dissociate themselves from his irresponsible and dangerous remarks. We have been fortunate as a nation not to have had the misfortune of descending into self- destructive internecine strife. This has made Ghanaians so naive to the dangers of civil war to the extent that politicians threaten that if their party fails to win an election, civil war should ensue. Is this the level of leadership Ghanaians have earned with their votes?
The greatest obstacles to progress and productivity continue to be rooted in institutional corruption, an education system in perpetual crisis and a health care system which is failing our rural poor, particularly women and children. A strong and properly functioning health and education infrastructure is critical for sustainable agricultural and manufacturing programs.
We still have not successfully dealt with basic sanitation in over 55 years of self- government and our leaders provide no lasting solutions but argue about which party has presided over less filth.
No comprehensive analysis of corruption ahead of possible all party solutions are offered by either major party. Corruption is a national problem and begs for all party and multi - institutional solutions. We know that we lose over $5bn every year to graft and then go cap in hand every year to donors. Have we no self- respect or dignity as a nation? Is this what early patriots like Mensah- Sarbah, JP Brown, F V Nanka - Bruce, Kobina Gyan and many more stood on principle for? Posterity will judge as harshly for not having lived up to the expectations of our forebears. There is a real shortage of political will to implement necessary, principled and tough decisions.
If today we are still grappling with the same old problems we had at independence, then what has cumulative leadership achieved? In some aspects of life things were better 40 or 50 years ago. Passenger rail travel between Accra, Kumasi and Takoradi is an example.
Leadership is about continuous learning, being open to innovation and a quest for tangible results that promote equity for all citizens. More importantly, leadership at an institutional and national level is like a relay race. You get the baton and you advance the position of your team in the race. The team in this case is the Republic of Ghana not the NDC or NPP.
As the election approaches, Ghanaians should consider all possible options and vote into leadership positions, candidates who by their actions have shown that they will advance the cause of development and national well-being if voted into public office. We should vote for candidates who have shown that they want to be servants of the people as judged by their actions to date.
T.P. Manus Ulzen MD
[email protected]
May 16, 2012