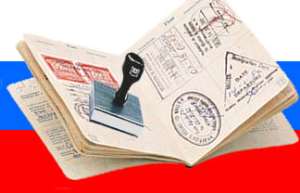 Foreign Embassies are taking Ghanaians for a ride.
It's very pathetic to read about numerous occasions when genuine visa applicants to some Western Countries have been treated like 2nd class human beings and refused entry clearance visa what is known in local parlance as 'bounced'.
A few weeks ago two high profile government officials were 'bounced' at the US Embassy. For what ever reason we still don't know. As though that was not enough to add salt to injury, the Black Stars players have also been refused visas to participate in the Obama Tournament in the USA. What at all is going on with some of these foreign missions? I remember they did the same to Joshua Clottey's personal trainer before his crucial fight against Manny Pacquiao which contributed to him loosing the fight.
First of all these foreign missions charge exorbitant non-refundable visa application fees only to refuse people sometimes for no apparent reason rather than 'you don't have enough ties'. What ties are they talking about? At times they refuse genuine and law abiding applicants visa citing reasons such as 'not having enough travelling experience'. What are they talking about? Is travelling from Bolga to Accra to apply for a visa not enough travelling experience, travelling from Afloa to Lome, is it not travelling experience enough, Elubo to Abidjan and more so who should give the first travelling experience.
Secondly just to remind these foreign missions that they took gold and slaves from Africa to build their countries hence we deserve the chance to visit the West to see and enjoy the toils of our slave great grand fathers.
The government must act fast to stop this problem from escalating. I would like to see some very civil protests against the Embassies who are noted for refusing visa to genuine applicants without cause. They must understand that if people have to go through so much hustle to get a visa, they find it difficult to return to the country of origin for fear of the fact that they might be refused visa entry the next time.
Lastly, I would like to see a better Ghana where Ghanaians would not have to travel for greener pastures but every Ghana living in any part of Ghana can easily without discrimination enjoy good living standards in Ghana and will not need to travel to access better standards of living. Thanks.
Kweku Objective
(This writer is always asking intuitive questions that will aid national development. My objective is to see a 'corruption free' Ghana where people are given equal opportunities to excel irrespective of their tribe, colour, creed, religion, gender or age. Join Kweku Objective on this crusade) God Bless you!
Contacts: Email: [email protected] Facebook: Kweku Objective