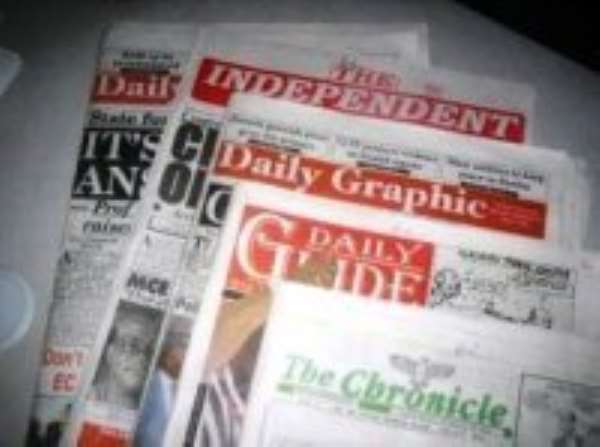 Some editorials from the papers
The Daily Graphic is calling for a stimulus package that will lead to a further fall in inflation, a drop in interest races and the competitiveness of the cedi against other major currencies. This is because businesses are suffocating under the high interest and inflationary rates because it has become more expensive to access credit from the banks. To the paper, the present challenges require well thought-out policies in place to stimulate the engine of growth. The Graphic therefore shares in the sentiment of president Mills when he charged the new governor of the bank of Ghana, Kwesi Bekoe Amissah-Arthur to lead the central bank to introduce innovative and prudent fiscal policies that will help address, the current challenges facing the economy and also absorb unpredictable shocks on the international market. The paper congratulates Mr. Amissah-Arthur, on his appointment and wished him a successful tenure.

The Ghanaian Times is calling on parents to show more interest in the academic performance of their wards. Citing an instance of Prempreh College withdrawing 25 students for non-performance, the paper believes with consistant warning to parents, such parents could do more to better the lots of their wards. Although the paper share the pains of the parents and guardian of the affected students and parents considering the cost of investments, in their children, the nation's future cannot be built on lazy students who do not take their lessons seriously. To the paper, the action by the school will put fear in other students who have the tendency to foul about. The paper said the action against the 25 students must therefore be a wakeup call to all students to be serious with their studies. It is the hope of the paper that, the affected students will learn their lesson and encourage themselves to pull their weight if ever they have a second chance.