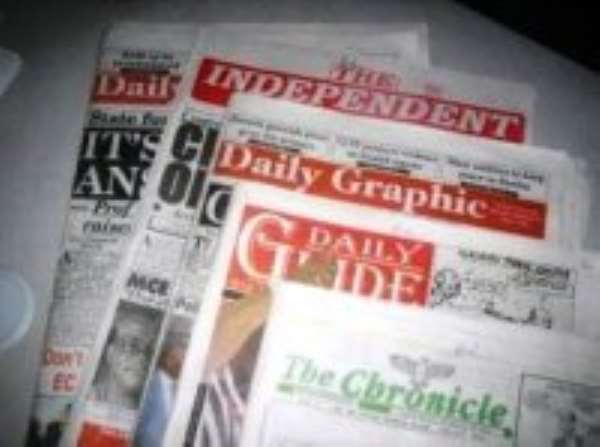 Some editorials from the Dailies
The Daily Graphic welcomes a move by the Ghana Institution of Surveyors to draft the Survey Council Bill and the Estates Agency Bill to regulate the land administration system. The paper also supports and encourages the prosecution of land guards and others who disregard statutory regulations. This, it explains will put a stop to the phenomenon where people encroach on lands reserved for public use. The paper agrees with the President of the Ghana Institution of Surveyors, Osei Asante, that, the chaotic and haphazard development in the country particularly in Accra is due to poor planning and disregard for the use of the service of professionals in the planning and development of the country. The Graphic, therefore encourages prospective developers to talk to the right professionals in the construction industry in order to address the chaos in the system because any land litigation has the potential to scare away prospective investors.

Caution, SIRS, is how the Ghanaian Times titles its editorial. The paper says, the decision by the government to no longer accept the harsh conditionalities attached to the budgetary support by its development partners should be threaded cautiously. This is because it is not too often that third world countries like Ghana muster, this type of boldness to make such statements. The paper's caution is informed by history of Africa's misuse of loans, grants and hand-outs. The paper therefore advises Africa countries to first put is house in order before throwing stones, because Africa countries are dwelling in glass houses.