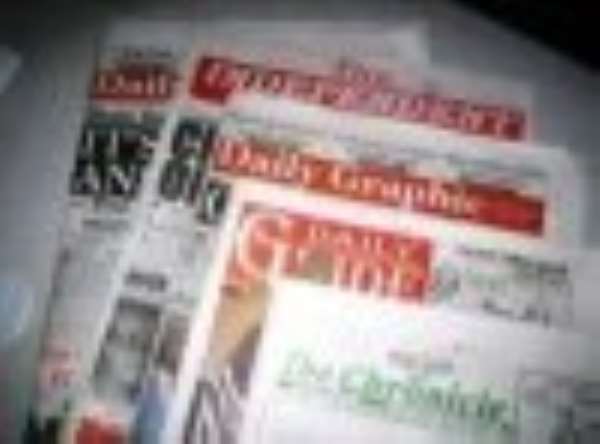 Giving more power to women is the subject of comment by the Daily Graphic. Bridging the gap between men and women in terms of representation in the body politic and other areas of decision making, the paper says, is a positive step in advancing gender equality in any society.
The Graphic notes that, the reduction of women's representation in parliament from 25 in 2004 to 20 in the 2008 elections and now to 19 is worrying. It says many gender activists were hoping that at least various political parties would have been influenced by the affirmative.
Action policy to choose women to contest the Chereponi by-election. The paper says if care is not taken, the UN's 30 percent women representation in decision making for any country can never be reached in Ghana.
The Graphic therefore agrees with the convenor of the Women's Manifesto Coalition, Mrs. Hamida Harrison, that more efforts must be geared towards dealing with existing strict gender roles and all societal norms that marginalize and undermine women's abilities to aspire to leadership positions.