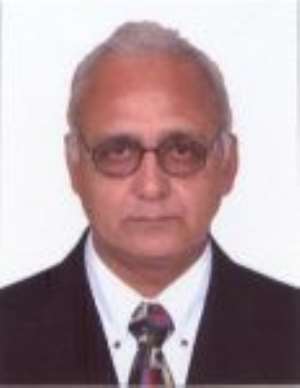 author Tanveer Jafri
Mumbai, India's financial Capital has become more united against terrorism after the 26/11 terror attack. 183 people lost their lives in that terror attack and hundreds of people were critically wounded. Such terror attacks have also occurred in the past in festival season. Though the main objective of these inhuman elements is to disturb peace during the festivals, but the festivities of different religions are in full swing irrespective of terror threat. Last days, the Hindus organized their religious festival Ganesh Pooja with full devotion whereas the Muslims were busy in its pious month of Ramazan. Preparations are on to celebrate the famous festivals of Dusshehra, the Durga Pooja and the Eid-Ul-Fitr. While the festivals of different communities in India, the nation of unity in diversity, are associated with their religious importance, at the same time these festivals present a rare example of communal harmony and equality, for which the world has perhaps no match. Surprisingly, these examples are seen in India at that time, when the terrorists and communal elements are putting their best day and night to disturb the social fabric of our country.
Barara town in Haryana state in India , which created world record by creating and burning the tallest effigy of Ravana last year, is once again ready to break its own record. Rana Tejinder Singh Chauhan, President and founder of the Ramleela Club, is busy with his hundreds of companions in creating the tallest effigy of Ravana since four months. To help create this world record, a group of Muslim artisans led by Mohammad Usman has come from the historical city of Agra. The entire group is staying at Barara as special guests for the last four months. Muhammad Usman too has a deep desire to help Tejinder Singh Chauhan in this highly ambitious project. During the preparation of this huge effigy of Ravana, the holy month of Ramzan also passed. Mohammad Usman and his family kept fast regularly. All their religious needs are taken care of by Tejinder Singh Chauhan and his colleagues. They perform their religious rituals at the very place where the preparation of Ravana's effigy is being built. Mohd. Usman, himself, is of the view that the religious freedom he got in Barara is perhaps not available even among people of his own community. This is the reason that Usman and his group come every year on the invitation of Chauhan for Dusshehra preparations. On this, Chauhan says that he just does his duty by fulfilling the religious requirements of Usman and his family and follows the tradition of 'Atithi Devo Bhav'(Guest is God). Chauhan says that he is trying to get the Ravana in the Guinness World Records. If that happens, then this effigy will not only make the world record of being tallest and gigantic, but also set a great example of communal harmony.
Similarly the festival of Ganesh Pooja, like every year, presented an example of communal harmony this year. While the popular film actor Salman Khan was seen celebrating Ganesh Pooja with full devotion, at the same time the Ganesh Pooja festival was organized by the Muslim community in many parts of India. Not only this, in many cases, the Ganesh statue was installed by the Muslims in their houses and worshipped. While proving the 26/11 attacks a blot, people from the Muslim community participated in large numbers in the ritual of Ganpati Visarjan. Superstar Shahrukh khan too celebrates all the festivals with great zeal in his house and sets an example of a real Indian by celebrating Holi, Deepawali, Eid, and Baqrid.
Such models religious and communal harmony are not only set by rich and wealthy or famous people, the poor and helpless people in India too have the strong feeling of celebrating these festivals with great zeal. For example, 19 districts of Bihar state in India were badly affected because of severe floods last year that was caused by the Kosi river dam breakage. The victims without any religious discrimination cooperated with other victims in relief work. The collective functions and prayers were organized at many places to get rid of the disaster. These prayers from both the communities were organised under one roof at many places. Not only this, at the time of flood during the month of Ramzan, the Hindus not only helped their Muslim brethren in their religious needs, even at some places there were news that the Hindus too fast.
Amidst the spread of terrorism, news of involvement of the Muslim youth in majority of terror incidents and in respond to that the attempt communal polarization by some anti-national forces and at the same time the above examples of communal harmony easily makes one to understand that on this holy land of Ramanand, Kabir, Nanak, Chishti, Khusro, Nizam, Sai Baba, Sheikh Farid and Bulle Shah, the attempts to spoil the communal harmony cannot succeed. No terrorist organization can uproot the plants of communal harmony from this country of saints and hermits. Indian festivals would continue to set models for religious brotherhood and keep alive 'Unity in Diversity'.
By :Tanveer Jafri


(About the Author)
Author Tanveer Jafri is a columnist based in India.He is related with hundreds of most popular daily news papers/portals in India and abroad. Jafri, Almost writes in the field of communal harmony, world peace, anti communalism, anti terrorism, national integration, national & international politics etc.He is a devoted social activist for world peace, unity, integrity & global brotherhood. Tanveer Jafri is also a member of Haryana Sahitya Academy & Haryana Urdu Academy (state govt. bodies in India). Thousands articles of the author have been published in different newspapers, websites & newsportals throughout the world. He is also a receipent of so many awards in the field of Communal Harmony & other social activities.
(Email : [email protected] )
Ghana / Africa / Modernghana.com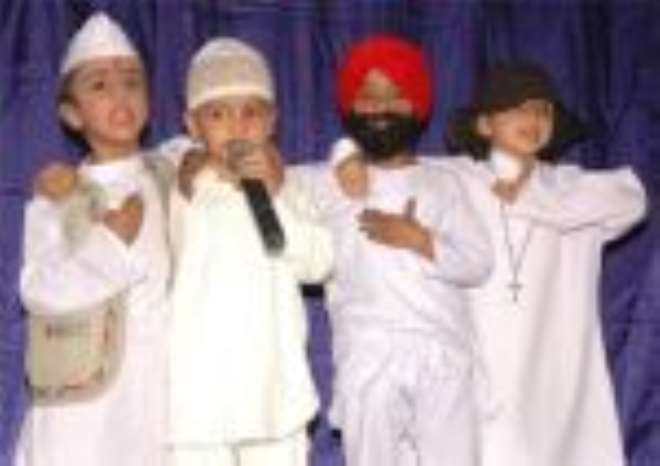 Indian children spreading Communal harmony in India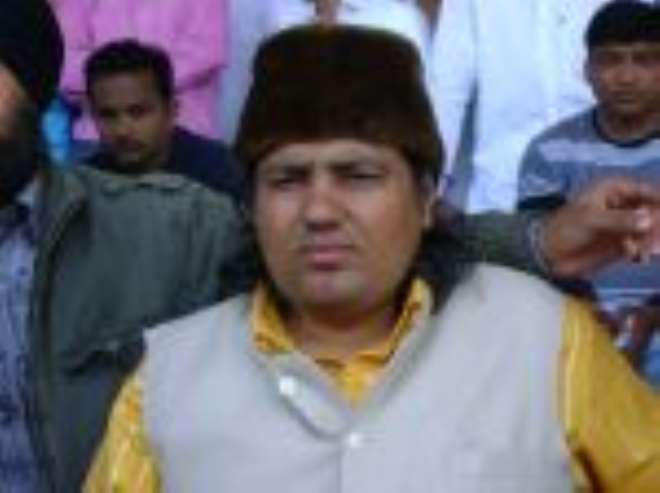 Rana Tejinder Singh Chauhan President Ramleela Club Barara