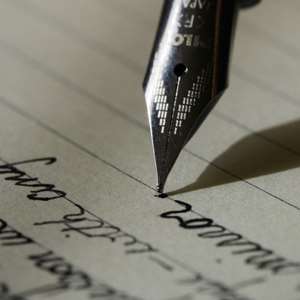 Kingpin of Bangladesh's Islamist militancy group, Hizb Ut Towhid (HuT), Mohammad Bayezid Khan Ponni aka Selim Ponni is continuing to tell his followers to get prepared for a massive offensive to "give proper response to the enemies of Islam" on September 9, 2009. HuT men call this day as '999'.
Activities of Hizb Ut Towhid are continuing from Dhaka's residential area named Uttara, which houses mostly upper-middle class and middle class people. Hizb Ut Towhid office is located at House No. 4, road no. 18, sector no. 7 in this area. Kingpin of HuT operates his activities under the mask of 'Homeopathic Treatment Center'.
Established in 1994 at Korotia village under Tangail district in Bangladesh, Hizb Ut Towhid leader Mohammad Bayezid Khan Ponni aka Selim Ponni claims himself to as 'imam-uz-zaman' or someone having a position just after the prophet of Islam.
Although Hizb Ut Towhid operates its activities from Dhaka's Uttara area, there are several under-cover branches of the extremely ferocious militancy group in a number of places in the capital as well as various parts of Bangladesh. According to reports, at Dhaka's New Eskaton area, HuT activities are carried under the cover of a medical center named 'Selim Clinic'. Activities of HuT is already spread to Barisal, Feni, Kushtia, Madaripur, Tangail, Gazipur, Meherpur, Jhenidah, Noakhali, Khulna, Chittagong and Narshingdi districts in Bangladesh as well as a number of international cities in the world. Mostly affluent members of the group are running the branch activities of Hizb Ut Towhid in Bangladesh and abroad. Funds for this notorious militancy group is collected mostly in the name of Islamic donation named 'Zakat'.
Top kingpin of Hizb Ut Towhid, Mohammad Bayezid Khan Ponni aka Selim Ponni left Bangladesh right after the independence of the country. It is further learnt that, during his stay abroad, Panni got connected to a number of fanatic religious groups in the world. Later on his return to Bangladesh, Bayejid Khan Panni wrote a number of books titled 'Dazzal' and 'This Islam is not at all Islam' during 1996-2006.
In his book titled 'Dazzal', Mohammad Bayezid Khan Ponni aka Selim Ponni said, Jews and Christians are the evils who should be eliminated by the Muslims. There are series of video orientation CDs and DVDs released by Hizb Ut Towhid, which are mostly used by its followers to create Jihadist tendency in the minds of the people.
Hizb Ut Towhid denounces democracy and democratic system terming it to be "rules of evils". They dream of establishing "world under leadership of Imam-Uz-Zaman". They also consider Muslims, who are not following Hizb Ut Towhid leader Bayezid Khan Ponni as 'Derailed Muslims'. They also perform "Salat" or prayers of the Muslims in a military manner. They feel, every men and women in Islam are armies of Allah and they should behave like armies in every walks of their lives.
With the fund received from the donors, Hizb Ut Towhid is gradually gaining military strength by recruiting and training their own 'suicide squad' to 'fight against evils' and 'liberate the world from the grips of devils named democracy' and establish Islamic rule under the directives of Bayejid Ponni. Mentally insane people are mostly recruited for the suicide squad of this ferocious group.
Mohammad Bayezid Khan Ponni aka Selim Ponni terms working women and women in politics as 'prostitutes' and gives his own 'Islamic Code' for men to marry any number of wives. His interpretation is, "women are created only for sexual pleasure of men and this is their only task". According to his sermon, every husband has right to physically torture his wife or wives, if they do not associate with Hizb Ut Towhid.
He projects Jews and Christians as true evils and preaches killing them or raping female members of Jewish and Christian societies as "divine task". He also teaches his followers to wage any type of offensives on the West. Hizb Ut Towhid kingpin terms non-Muslim business elites and rich people in the Western world and elsewhere as enemies of Allah.
Bayejid Ponni considers secularist forces as enemies of Islam and encourages his followers in killing seculars for "buying heaven". In his interpretation, Jamaatul Mujahedin Bangladesh (JMB) and other Islamist militancy groups are "sacred forces of Allah" and he terms Shaikh Abdur Rahman as the "Hero of Allah". In his theory, Bayejid Ponni projects Osama Bin Laden as the savior of humanity.
Although Bangladeshi intelligence agencies are continuing to gather information on this extremist outfit, there is visibly no sign from the government putting any ban or restrictions on its activities for reason unknown. Meanwhile, in a number of places in the country, HuT men were arrested by the members of law enforcing agencies for their suspicious activities. Moreover, it is reported that, a large number of Hizb Ut Towhid men are already going to a number of Western nations including United States and they are actively working there in collecting members as well as getting prepared for "revolution against Jews and Christians".
For years Hizb Ut Towhid is continuing its activities inside Bangladesh as well other parts of the world under the cover of inviting people towards Islam, which is termed as 'Dawah'. According to intelligence sources, Hizb Ut Towhid's activities have similarity with the activities and groundwork of banned militant organizations.
This militancy group promotes armed struggle or military programs for 'establishment of Islamic rule' in the world. Quoting verses of Qur'an Hizb Ut Towhid says, if anyone will leave jihad or armed struggle, they will no more be accepted by Allah as a Muslim.
Hizb Ut Towhid says, every man and woman in Islam are members of a military nation. The entire Muslim nation is a military force of Allah and everyone should always remain as a Mujahid.
It preaches military training as well as training of suicide bombing as real prayers of Allah.
Leader of Hizb Ut Towhid, Bayejid Ponni is secretly conveying message to his followers to get set for a "great offensives" on the enemies of Islam on September 9, 2009. He calls this day as '999'. HuT members believe that rocking offensives will be staged on this day which, they call as the open emergency of 'Mighty Hizb Ut Towhid under the leadership of Imam-Uz-Zaman'. Although the militancy group is continuing various forms of preparations including military training as well as collecting various types of arms and explosives for this group with the aim of offensive on '999', Bangladesh intelligence agencies are yet to put any focus on this matter.
By: Sunita Paul