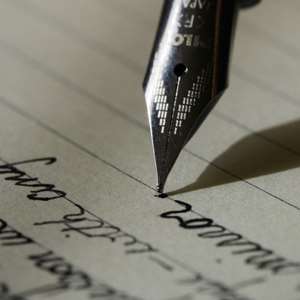 My conscious did not allow me to sleep the whole night after I received a very brief but extremely emotional mail from a gentleman named Mustaque, who lives in Saudi Arabia.
In this mail, this gentleman wrote, "Thank you for writing on this. My sister is a victim of this incident. She can't sleep till to date. Please keep on writing."
I felt as if my own brother was making appeal for people around the world, for justice, when his own sister felt victim of the massacre, which took place during February 25-26, 2009 inside Bangladesh Riffles (BDR) headquarters in Dhaka.
Ruling government in Bangladesh is frantically trying to divert the focus on the BDR massacre to other directions, for obvious reason. It was already reported that a large number of ruling party leaders and activists were behind this brutal massacre.
Before I continue to move with this write up, let me put two simple questions to the investigators and government in Dhaka:

What about the fate of Awami League leader and one of the masterminds of the massacre, Torab Ali Akhand? Why he is silently buried inside the deep silence? Does the government wish to salvage him as well not allow the investigators in recording his confessional statement?




Where is Awami League's student front leader and notorious terrorist Harunur Rashid aka Leather Liton? Why there is nothing in the news about his whereabouts?
It was already reported earlier that a preview report of the probe findings are already sent to the Prime Minister couple of weeks back. After that, Abdul Kahar Akhand, the investigation officer with Criminal Investigation Department (CID) is put aside from media coverage in making any statement. What is the mystery behind?
According to information, more than 23 Awami League leaders and activists are already identified to have links behind this brutal massacre. Is the government now trying to twist the entire investigation report?
To divert the BDR massacre issue, the ruling government suddenly made a cabinet decision to cancel the allocation of residence of Mrs. Khaleda Zia, which is located inside Dhaka Cantonment. BNP also quickly reacted to this decision, and started countrywide demonstrations in a very limited manner. But, this main opposition party in Bangladesh is yet to go with any sort of movements demanding immediate investigation into the BDR massacre and trial of the culprits. Jatiyo Party leader and former chief of armed forces, Hussain Muhammed Ershad is continuing to be absolutely mum on this extremely important issue. Why? Just because, he has been blessed to be one of the partners and beneficiaries of the ruling government? It is noteworthy that, Ershad's younger brother G.M. Quader is the minister for Civil Aviation. After the massacre, a number of BDR sepoys were allowed to flee the country under special arrangement of the government. Certainly, there was hand of this influential minister who is rather considered to be an Awami League agent inside Jatiyo Party. But, why Ershad, who was always extremely vocal in favor of Bangladesh Armed Forces are also totally silent? How he can compensate for such wrong attitude, which may become turn into a permanent black spot in his entire career?
Former ambassador Waliur Rahman's NGO named Heritage Foundation and BILIA organized a seminar in Dhaka on Thursday. According to reports, Rahman made specific allegations of militants being inside Bangladesh Armed Forces. He also demanded immediate banning of Islamic Bank, terming it as a business venture of Jamaat-e-Islami.
As I already mentioned earlier, a number of people were already lobbying in United Nations as well as international community against Bangladesh Army. This statement of former ambassador Waliur Rahman stands as an evidence that he is willing to put a black spot on Bangladesh Army with the allegation of Islamists within it.
Waliur Rahman was one of the front ranking publicists for the interim government and was at the forefront of minus two formulas to exclude Sheikh Hasina Wajed and Khaleda Zia from politics. It was even reported that this man was being 'benefited' in various ways by the interim government. Now after the December 29 election, he has shifted from his previous position and pretends to be one of the greatest admirers of Bangabandhu and Awami League. I know, Sheikh Hasina Wajed will never be aware of such sycophants because, no one takes lesson from the history.
But, Waliur Rahman's latest agenda against the army will not only bring bad name for the country but may even cause adverse affect in Bangladesh's Armed Force's joining the United Nations Peace Keeping Force (UNPKF).
Secondly, Mr. Rahman demanded banning of Islamic Bank, terming it as a business venture of Jamaat. The reason behind is possibly, some of the staffs and even one or two directors of this bank are members of Jamaat-e-Islami. In this case, what about Merchantile Bank, where Awami League leader Abdul Jalil is the virtual owner? Or, what about Awami League leader Dr. Iqbal's Premier Bank? Sheikh Hasina Wajed's relative and Awami League leader's Standard Bank? And, even BNP leader Mirza Abbas' bank?
Politicians are expected to have valid source of income. Which is unfortunately not seen in many of the South Asian nations? If any Jamaat leader will have his own source of income, while not using politics for earning bread and butter, where does Waliur Rahman find the problem? Or he is working under agenda of destroying Bangladesh Armed Forces with his Islamist information as well financial institution with another allegation? What is the background of this former ambassador? What are the source of funding of his BILIA and Heritage Foundation? Bangladeshi intelligence agencies should immediately investigate both.
According to my personal assessment, Bangladesh's ruling party is trying every card in ultimately diverting the BDR massacre issue to others. But, by doing this, possibly the government is inviting hazardous fate. Because, power crisis is already the worst ever fate. Bangladeshis are getting angry from being frustrated at the repeated load shedding. Every alternative hour, people are forced to be in dark and hit (this is the summer season in Bangladesh) due to power failure. Students are the worst ever sufferers. Business and industries are in virtual ruin. Does Sheikh Hasina Wajed remember what happened in Bangladesh during BNP rule at Kansat? Thousands of citizens revolted against government's failure in ensuring power supply in that locality. Now, what about, if the entire Bangladesh will burst in anger? Can the government tackle any such potential civilian revolt or outrage?
Prices of essentials, including edible oil is once again journeying towards higher mercury. Price of rice is rather low. This will put the farmers in Bangladesh into worst ever difficult situations in the history of the country. Possibly a major segment of the farmers will abandon the idea of growing rice in the next season, which will compel the country in turning mostly dependent on import of rice. Many of the international business community may in that even increase the price of rice taking advantage of Bangladesh's helplessness. Does the ruling government remember their eminent leader Motia Chowdhury's standing on queue for rice even few months back? Does Sheikh Hasina Wajed aspire to put the entire nation in queue for rice in future?
A lawmaker from the ruling party named Giasuddin Ahmed and his thugs physically assaulted a reporter of vernacular daily Shamokal recently. This reminds everyone the tragic assault on Bangladeshi young journalist Tipu Sultan at Feni by cadres of Awami League leader Zoinal Hazari. Government is playing trick in withdrawing the case lodged against notorious Zoinal Hazari. Moreover, there is no action at all against Giasuddin Ahmed for assaulting the reporter of Shamokal named Abdullah Al Amin Biplob. According to latest information, this reporter is still undergoing treatment in hospital at critical condition. Being a writer, it is my responsibility to stand in defense of courageous journalists like Tipu Sultan or Abdullah Al Amin Biplob. Their lives are still at extreme risk. Tipu Sultan is one of the forefront defenders of human rights in Bangladesh, who is fighting with his pen to ensure freedom of press and freedom of expression in a country, where partisan Dons like Giasuddin Ahmed or Zoinal Hazari are still very much in notoriety.
Interestingly, a section of derailed Bangladeshi press is unfortunately projecting notorious Hazari as a 'noble person'! They are abandoning courageous colleagues like Abdullah Al Amin Biplob or Tipu Sultan just for any material benefit. This is extremely shameful.
Government in Bangladesh is gradually exposing face to be elected autocracy like many previous regimes in the world. In the name of democracy, they are continuing to hide the facts behind the BDR massacre. In the name of "Chanting Time" they are bringing back god fathers like Zoinal Hazari or Giasuddin Ahmed into actions. In the name of "Vision 2021" they have established complete reign of terror in the entire country as well as in the campuses.
Possibly they are undermining the might of the people – the citizen. Government in Dhaka should stop playing mockery with people's aspirations. Immediate report and trial of BDR massacre is the top most agenda of today's Bangladesh. Moreover, there should be real initiatives in tackling the power crisis, bringing back peace in the campuses and the country as well as putting god fathers like Zoinal Hazari and Giasuddin Ahmed behind bars, forever!
By Sunita Paul
[email protected]