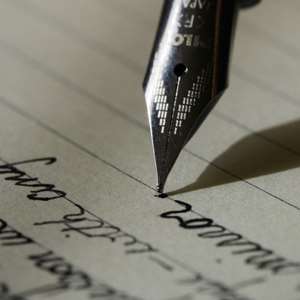 Following publication of my previous write up titled 'Buying Morality with Money', I am continuing to receive several mails from various people, which I have decided to share with my readers.
On April 13, 2009, a person named Jahangir wrote, "Why you are in dirty propaganda against the only secularist party in Bangladesh? Are you the new partners of anti liberation forces? You are unnecessarily trying to label Awami League as conspirator of the BDR mutiny. But, in fact, due to proper and timely initiative of Sheikh Hasina, who won several honorary degrees from world-class institutions as the 'Daughter of democracy', lives of at least twenty thousand people were saved during the BDR mutiny. If the Prime Minister did not take timely steps of political settlement of the situation, Bangladesh Army was already destroyed. Stop this nonsense propaganda."
On the same day, another person named Abul Kalam Azad wrote in a mail, "By publishing this report captioned 'Buying morality with money', you are putting your own integrity into question. Stop this! Otherwise, we shall request all those news sites and newspapers to stop publishing your articles terming you as partners of Islamic militants. Do you know, such articles are benefiting extremist Islamic and anti Bangladesh parties like BNP and Jamat? Please stop writing on BDR issue now and help the secular government in Dhaka. Please do not cause further harm to Awami League."
On April 14, which coincided with the Bengali New Year, I received a most interesting mail from someone, who is a former ambassador of Bangladesh. In this mail, he wrote, "Dear Ms. Paul, please accept our heartiest greetings on the august New Year in Bengali calendar. Hope, this mail will find you in Great Spirit and health.
"I have been reading your vigorous articles and opeds published in several newspapers in the world on contemporary Bangladesh political situation. Your interpretation on the recent massacre inside the Bangladesh Riffles headquarters is surely not within the line of truth. It rather serves the purpose of anti-Bangladesh elements and vested interest groups, mostly Islamic fundamentalists, war criminals as well as enemies of secularist forces. Taking the advantage of your writing, many pro-radical newspapers in Bangladesh are reproducing news and commentaries projecting you as a friend of Islamic extremists and anti liberation as well as anti secularist forces.
"Let me take the opportunity of informing your good self that the present ruling party or any of its leaders had no hand behind the BDR massacre. It was rather a pre-planned brutality of the anti Bangladesh forces who oppose our great war of liberation and the secularist ideology of Awami League.
"I have gone through some classified documents related to the BDR massacre from the investigation files of probe committees, which evidently show that, mostly Jamaat and BNP leaders were behind this massacre. Some derailed army officers, who were present at the Sena Kunja, during meeting with the honorable Prime Minister Sheikh Hasina, crossed the minimum level of disciplined behavior and it was an extreme audacity with the leader, who enjoys support of millions of people in Bangladesh. You must have learnt about this meeting, contents of which were leaked by some rough intelligence officers within Bangladesh Army through YouTube and other websites.
"Being a journalist in world's largest democracy, hope, you will stop writing in favor of the Islamic extremists and anti-secularist forces and tell the truth to your readers about the actual crime and the culprits. This will help you in regaining your image, which has been greatly damaged in recent days due to wrong perception you are having on the BDR massacre.
"Moreover, for the sake of national security, Bangladesh government may enforce ban on the online editions of those newspapers publishing your write ups, if you will not please start writing and reporting the truth. For such gracious help, not only Awami League and the present government shall be grateful but, we shall even be ready to duly compensate your valued cooperation in due course of time."
I really could not believe that someone could be so much aggressive in writing to a foreign journalist with such indirect threat of putting ban on the newspapers publishing my articles. There are also numerous propaganda against me and efforts to stop publication of my works in the global media.
Moreover, there is naturally a question in my mind. How the former ambassador, who evidently supports the ruling party in Bangladesh, could ever go through the "classified documents related to the BDR massacre from the investigation files of probe committees"? If an individual like him could ever have an access to such documents, what about those influential ministers, who even are holding the 'controlling rope' of these committees in their hands? What about if the actual report shall be buried with a fictitious and manufactured probe report?
Now, let me also expose several propagandists who are continuing maligning acts against me with the goal of stopping my pen. But, let those agents of the culprits note with certainty that, in my career of few decades, no such obstacles could ever stand as blockade to my efforts in publishing the truth.
Some of the people term me as a 'plagiarist' whiles some as 'fraud' or 'liar'. Why? Just because, I am not bowing down to the immoral proposal by the ruling party in writing in exchange of money. These blogger are hired 'web terrorists' of the ruling regime in Dhaka. But, please, let me ask them to respond to any of the points raised in my articles, if they truly are human beings, instead of continuing bad-taste propaganda against me.
A blogger named 'Dr' Habib Siddiqui in his blog questioning as to how being a deaf and dumb I interviewed someone, saying, "So one wonders how a born deaf and dumb conducted her interview of Mr. Huq, unless this was done via email exchanges!"
I feel shy for these senseless people! In his posting he although said, the interview could be taken through email, why he raised the question of how a deaf and dumb could interview someone? Is this just for assassinating the character of a journalist? This man, although being an anti West as well as Christian and Jew hater is licking feet of the Western people for surviving. This is very strange how such elements are tolerated in the Western society!
Siddiqui in this posting said, "Sunita claims that the Hasina government is pushing the country to a one-party rule. I personally would like to believe that the current government is serious about multi-party democracy and won't do anything utterly stupid. Sunita's attempt suggesting otherwise is ignoble and nothing short of fear-mongering and creating an environment of confusion, mistrust and panic that would only weaken our national fabric. We can't afford it. Not now anyway."
I will request him to read my article carefully to understand what I wanted to say. Does he remember the black rule of Bangabandhu Sheikh Mujibur Rahman by forming BAKSAL? This was a cause of the tragic consequence of this great man's life. And no doubt, some sycophants and lapdogs like such Siddiquis were misleading him.
He even refers to a false blog which was created using my name and I have repeatedly written against this blog. Now, I can almost guess, some notorious web criminals like him were behind creating this blog.
The ruling party in Bangladesh is continuing offensives against me through some blogger as well as trying to allure me with immoral proposal of writing in exchange of money as per 'order' of Bangladesh Awami League! If the ruling party is really sincere to let me put my pen to other topics from the BDR massacre issue, then they should immediately release the probe report and begin trying the killers, collaborators and conspirators of the massacre. Unless justice is done to the members of those murdered army officers and those violated females, I will not stop continuing my writings. It does not matter how ferocious the Awami League activists or their lapdogs continue to assassin my character or even attempt to shut my voice.
As I always said, Awami League does not believe in freedom of expression. And, here are the most naked examples of their intolerance and extreme audacity. I am not against Awami League anyway, but certainly against their all forms of misdeeds, as I had always been against the misdeeds of BNP government.