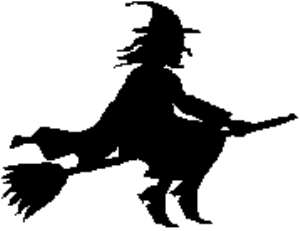 A spiritual battle akin to the conflict between opposing heavenly camps in pre-Biblical days is likely to be enacted in Ghana, with the battleground being Ghanaian territorial airspace.
This follows the resolve of Ghanaian Pastors, Evangelists, and other leaders of the Christian faith to go all out to avert an International Witches Conference slated for Juaso-Nkwanta in the Ashanti Region this month.
Even though the Christian Council of Ghana (CCG) and Pentecostal Council of Ghana are yet to make any official statements to that effect, several men of God are unanimous, not only in condemning the intended conference, but also engaging the organizers of the satanic gathering in a kind of spiritual warfare that is unprecedented in the history of humanity.
The organizers, according to one of their documents, hope to visit a number of calamities, including accidents, murders, and diseases on the nation.
While some said they have embarked on ceaseless prayer and fasting programmes to break down what they call 'the stronghold of the devil', others have called for nationwide all-night prayer sessions between now and December to neutralize attempts to destroy innocent lives.
The Bishop of Kingdom Impact Centre at Mallam Junction in Accra, Pastor Tony Ackah said he would be failing in his pastoral duties if he did not act.
"As a Bible-believing church, we have embarked on intensive praying and fasting. Ghana is a God-fearing nation, and I don't know why they chose this country as the venue," he said.
Pastor Ackah observed that the witches are able to coordinate their activities well because there is cohesion among them, adding that Christians can do better if they are united.
"If even witches are together, then it behooves us as Christians to be more united so that we will be able to counter whatever the devil plans to do," he opined.
Catechist Justice Asiamah of the Sowutuom branch of Prince of Peace Presbyterian Church said Christendom has abundant power over the devil, and as such Christians need not panic because of such information.
"I condemn the so-called conference, but at the same time I call on all churches to intensify their prayers. I want to encourage the general public not to tremble because with God all things are possible.
No one can dare to touch the Church of God because they are spiritually protected from any devilish intentions," he stressed.
According to Catechist Asiamah, just one word from a powerful Christian is enough to destabilize the conference.
Reverend Daniel Osei Bediako-Akoto, Dunkwa-on-Offin district head of the Presbyterian Church of Ghana, was the first minister of God to treat the matter with urgency. Less than 24 hours after the story broke, he stormed the Kokomlemle branch of the church with a copy of DAILY GUIDE in his hand to alert the congregation on the information at hand.
He urged the youth to cultivate the habit of reading so as to be abreast with current information.
The hierarchy of the Royal Lighthouse Chapel, a.k.a. Ahenfie, currently on a retreat of saints at Aburi in the Eastern Region, according to an insider, is giving the witches no room to operate.
DAILY GUIDE's breaking news last Saturday of an on-going global conference of witches in the Ashanti Region generated a furore all over the globe, with the international media, particularly those in Europe, South America and the Far East, expressing the greatest interest.
According to the agenda, 1,000,154 people would be killed worldwide through road accidents, rape, murder and armed robbery.
The organizers insist they want to make the Ghana Conference a memorable one and are therefore requesting heavy loss of lives on the host nation's roads.
An operation, code-named 'XXC-XVI-Starlight 666', in a document sighted by DAILY GUIDE, has detailed every regional wing of the association to donate lives.
For instance, Ashanti Region, which is the host region, is contributing 722 lives. Eastern Region will 'donate' 119 lives; Brong Ahafo, 103; Central, 134 and Greater Accra, 76.
"In the first quarter of our calendar year, we are to infect 110,000 people (both married and unmarried) with HIV/AIDS through sex; 4,000 with tuberculosis; 6,000 with high blood pressure and 2,600 with blindness, while 11,000 pastors and preachers will be destroyed, 220 marriages broken, and 100,000 wombs destroyed," indicated the programme document.
Some 400,000 people are expected to be initiated by the end of the two-month meeting, with the organizers targeting many organisations, including universities (35,000), other tertiary institutions (45,000), JSS & SSS (130,000), and children below 8 years (80,000).
The Juaso-Nkwanta meeting, which is part of a three-year grand project (2007-2010) for satanists all over the world, is code-named, 'ASTRO-PETAPHYSICAL OPERATION 999'.
Special guests from USA, Spain, Nigeria, South Africa, Russia, India and Iran are expected to grace the conference.
The Nigerian city of Ibadan will host the next meeting slated for April 1, 2008.
A Report