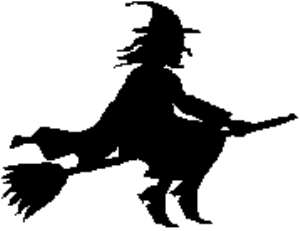 The opening ceremony of this year's Global Witches Conference, slated for tomorrow 9th October, 2007 is in apparent disarray following the resolve of residents and elders of Juaso-Nkwanta to make the town inhospitable for both organizers and participants.
Inside sources at Juaso have hinted DAILY GUIDE that the conference is heading for a jerky take-off, even after half of the 4,000 expected participants were said to have already flown in.
Several residents of the town, many of whom were mourning the death of one of six victims of accidents recently recorded in the area, were clad in red when the paper's reconnaissance team got there on Saturday.
All six victims were allegedly involved in separate motor accidents in the area, sending fear down the spine of many that the reported conference might not be an imaginary one after all.
An uneasy calm and glaring panic were also noticed in other parts of the town, but birds have whispered to the paper that traditional leaders have performed rites in three rivers - Nomma, Dabiar and Afransu - to make the place inhospitable for the witches.
In an interview with DAILY GUIDE, a traditionalist, Hans Oduro-Barnor, a.k.a. 'Otafragya', said the meeting was supposed to be a spiritual one but stressed that a large chunk of the over 2,000 early arrivals were already on their way out.
According to him, only 500 participants were left, and attributed the development to what he referred to as the lack of cooperation by residents.
'Otafragya', who said he was at Juaso-Nkwanta on a two-day fact-finding mission, described the venue as getting more desolate every passing hour.
The Juasohene and paramount chief of the area, Nana Owusu Akyeaw Prempeh could not be reached for comment but sources claim rites were performed on a sacred stone in the community, locally called 'oman buor'.
In a related development, a Ghanaian professor (name withheld), in an email to DAILY GUIDE, said the conference is likely to backfire.
"This is a classical case of a dog barking at its own mirror image because it thinks it is seeing another dog. Witches are that unintelligent.
The truth of the matter is that they are going to bomb themselves to death at their meeting but because they are so selfish and unintelligent, they do not recognize that the images they see involve themselves and not others," he wrote.
It would be recalled that the organizer of the confab, in a document, promised to make the Ghana Conference a memorable one and had therefore requested blood through heavy loss of lives on the host nation's roads.
The witches promised also to infect hundreds of thousands of people spiritually with incurable diseases including HIV/AIDS and TB and as well cause barrenness.
But in a swift reaction, heads of various churches across the country condemned the conference and promised to counter it by any means necessary.
Special guests from USA, Spain, Nigeria, South Africa, Russia, India and Iran are expected to grace the conference.
The Nigerian city of Ibadan will host the next meeting slated for April 1, 2008.