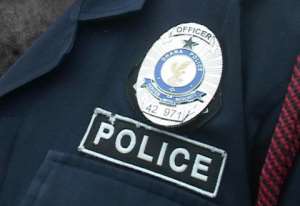 It is vital that all Ghanaians give their full support to the new leadership of the Ghana Police Service - to enable them carry out the needed reforms that will make it a truly world-class law enforcement agency fit for the digital age - and the new world of serial-pandemics caused by the widespread deforestation that is bringing zoonotic viruses into human populations, globally.
A vital piece of digital kit that the Ghana Police Service ought to issue to all its officers, as soon as practicable, is the wireless earbud invented by the brilliant British-Ghanaian inventor, Danny Manu, which does not require an Internet connection and live-translates as much as forty languages: How a Ghanaian entreprenuer developed wireless earbuds that can translate 40 languages). It will enable them overcome language-barriers, wherever in our multi-ethnic homeland, Ghana, they are posted to.
Finally, the last thing we need, in an age of terrorism, are greed-filled and corrupt security agency personnel. From what one gathers from bush-telegraph sources (which may, or may not be, complete nonsense), one humbly suggests that the Police Intelligence and Professional Standard Bureau (Pips), demands that all police officers assigned to trouble spots, nationwide, where land disputes arise from rival Chieftaincy claimants' land sales, declare their assets to Pips - which ought to investigate all cases of unexplained wealth accumutated by such police officers. That will help rid the Ghana Police Service of a particularly nasty group of super-ruthless and corrupt rogue police officers, within its ranks, today, even as we speak. Cool.