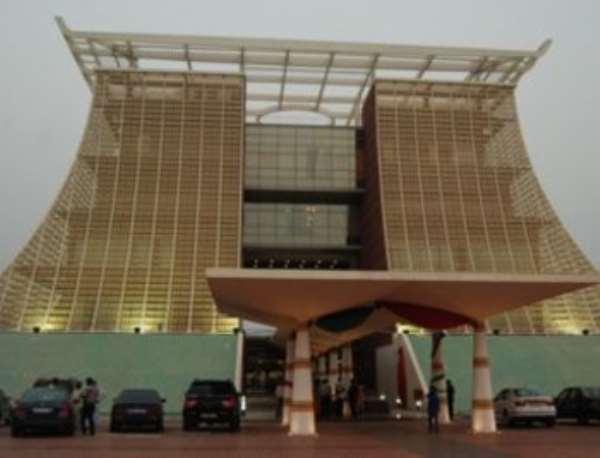 Even the Elephants had a good laugh, when they saw a baton holder tagged Nana Addo ran backwards instead of going the opposite direction to catch the finishline in a short video. Jack in the commentary box who appeared to be tickling himself called his story a political relay race.
" I said government is like a relay race," former President John Mahama told his supporters.
He received applause from the crowd, that seemed to suggest that at last the comeback kid's communication team have done it right after a couple of glitches in his bid to return to the Jubilee House on 7 January 2021.
Is the road to Jubilee House paved with jokes,.?
Not really, I suppose. But Mr. Mahama littered the noble street with a rib-cracling joke last Thursday.
It wasn't dry, not dirty and not rude. Not the ones that perforate decency and decorum. It was a real good one--- smooth and soothing. Its political colour gave it some gravitas, I think.
However, it was an old joke, an old video that had popped up like an Ad in the social media domain.
Be reminded it isn't as old as Methulsela's 'Chokoto" and not as novel as Corona (Coro-coro).
But politics has suddenly given it leverage and fragrance. And the scent is now trending.
Beyond that it seems the commentator is the only individual on this planet who was born before the womb that birthed him. I saw the footage roughly four years ago. It made people laugh then but it didn't carry this weight or buzz .
He sounded like legendary Joe Lartey,-- sports commentator of GBC radio, of blessed memory.
I thought I was watching Nate Bargatze or Jim Jeffries or Judah Friedlander or Bert Kreischer or Bill Burr or Chris Rock or the Malaysian Harith Iskander.
All the individuals above-mentioned are stand up comedians or world's funniest persons.. They make people laugh.
On Thursday 17, September, 2020 Mr. Mahama joined this group when he told his Relay Race story in what appeared to be a townhall meeting.
As aforesaid the viideo resurfaced on a number of social media platforms-- prominent amongst them was WhatsApp. It has since been boiling with laughter and excitement.
So, what did President Mahama say?
"I said government is like a relay race. All of us were in secondary school. And relay races were some of the sports we enjoyed the most, because one would run with the baton and give the baton to the next one, and the next one would hand it over to the next...And that's what we've done since 1992. Rawlings ran and gave the baton to Kufuor. Kufuor ran gave the baton to Atta-Mills. Atta-Mills ran and gave the baton to Mahama and Mahama ran and gave the baton to Nana Addo.
But then he started running reverse. Instead of running forward, he started running back. So Mahama has to chase him and collect the baton from him."
Would Jack remain in the box after this political "toli'?
By Gordon Offin-Amaniampong