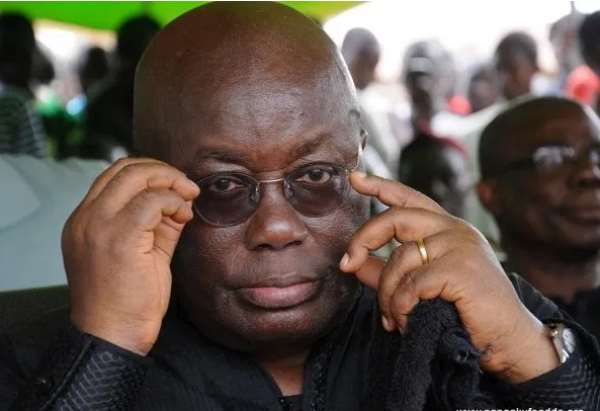 To stop the greed-filled thieves-in-high-places, whose perfidy is ruining the legacy of Ghana's best elected leader, since President Nkrumah's overthrow in 1966, President Akufo-Addo, no end, we must do the following:
Demand written guarantees from all the presidential candidates, that they will send Bills to Parliament, within the first hundred days after being sworn into office, to pass into new laws (under a certificate of urgency), which will empower all Ghana's Auditor Generals, to prosecute those siphoning off taxpayers' cash into their pockets. Enough is enough. Haaba.
Ditto demand that all presidential candidates for the upcoming December presidential poll, give written guarantees to retain the bravest and most patriotic Auditor General, since Ghana gained her independence in 1957, Mr. Yao Domelovo, in his post, for the entirety of his or her tenure, as Ghana's President. To use a Ghanaian pidgin English phrase: 'Who born dog, Massa?'
Finally, to protect President Akufo-Addo (whom I support 100 percent, for his bold and transformative policies, and love for Mother Nature, and who I boldly predict, will win the December presidential election, by a landslide), from his own party, which has now unfortunately evolved into a criminal organisation, in all but name (because of its desperate need for cash to run its operations nationwide), we should vote out all the New Patriotic Party's (NPP) MPs, and replace them with candidates of opposition parties, and suitable independent parliamentary candidates. Simple. Cool.