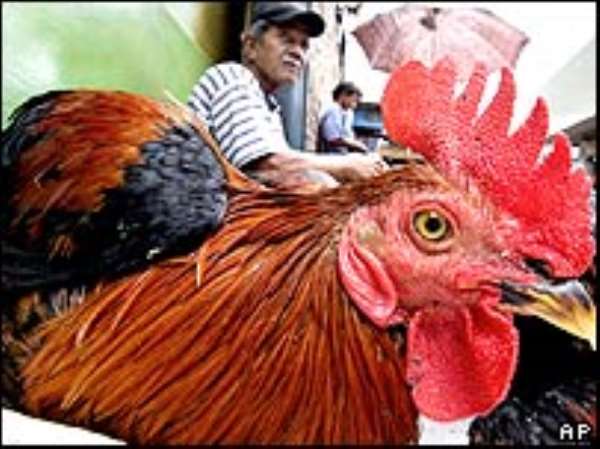 A new outbreak of bird flu has been discovered in poultry in the Chinese region of Xinjiang, according to the country's agriculture ministry.
The H5N1 strain was discovered in birds in Hetian county, the state news agency Xinhua quoted the ministry as saying.
The report gave no details of how many birds were infected by the virus.
Several cases have been reported in wild birds in recent months, but the last outbreak in poultry was reported in February, in the province of Anhui.
China has reported more than 30 outbreaks of bird flu over the past year, but a vaccination campaign which began late last year appears to be proving effective in reducing the number of cases.
Deadly strain
China confirmed its first human bird flu death in November.
Twelve Chinese people are now known to have died from the virus, which has killed more than 100 people worldwide since 2003.
Bird flu has devastated poultry stocks, mostly in Asia. Outbreaks have also been reported in Africa and Europe.
Almost all human infections so far are thought to have been caused by direct contact with sick poultry.
The virus cannot pass easily from one person to another, but there are fears it could mutate to a form which can be more easily transmitted, triggering a global pandemic.