BRAND NEW SINGLE FROM YAZIIBOII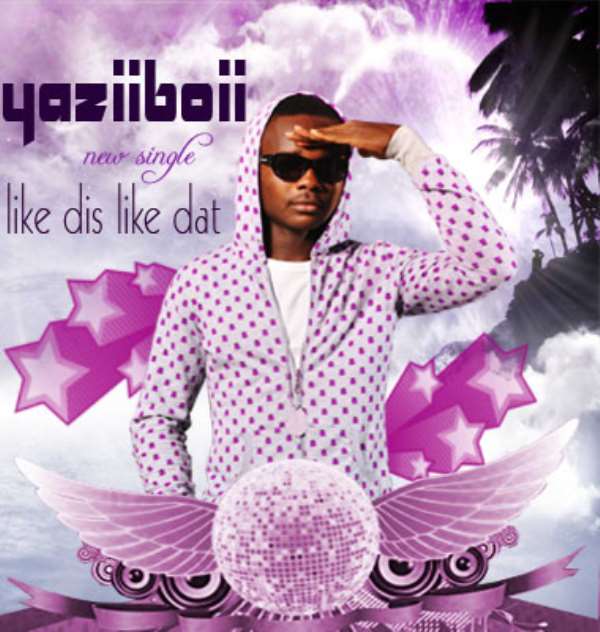 Victor Ama a.k.a yaziiboii kicked off his singing career as early as 12
when he recorded his first song titled: 'one man party' produced by Sly.
He went on recording more songs, which he released under the name of yazzy;
this was just a stint that earned him a remarkable deal of encouragement and recognition
from family, his friends and other artistes.
Years later in 2007, with a new name, which he got from a very funny incident,
yaziiboii got into the studio to record again, this time with a rap artist Mr Smile
(his elder cousin) on a song titled 'Omoge', produced by Natty base.
From that time, he continued to hone his singing skills with influences
from Psquare, 2face, Banky W, Dbanj and many others.
The 16 year old singer collaborated with couple of artists and drew a lot of attention
to his distinct voice and singing style. He also voiced couple of radio jingles and dj jingles.
he had developed a unique singing style and had worked with some of the finest artistes
in the south south region of Nigeria such as; Mr Smile, Teego, Ice boxx, Dignity, Ice pee,
Mt praise, Kevin frizz, Leo jazzy, Grock, etc.
This extremely talented and charming young man is an undergraduate, studing
computer science, and although he only turns 21 this year, he has
achieved so much due to his talent and passion for turning his life's
experiences into incredible music.
BY 2011 yaziiboii made his way big time to the music industry with his new single titled: 'Sharp girl'.
and he has been able to increase his fan base with hit single titled:'ipad girl'
which he just released at 2012.
After the release of his previous singles, YaziiBoii has been able to increase his fan base as well as have a firm grip in the music industry. YaziiBoii who has been said to sound like Wizkid, which doesn't seem to sit comfortably with him drops this new joint to show his versitility and clear the fact that he actually doesn't sound like Wizkid....Here is "Like Dis Like Dat"