Nigeria Fake Estate Agents Exposed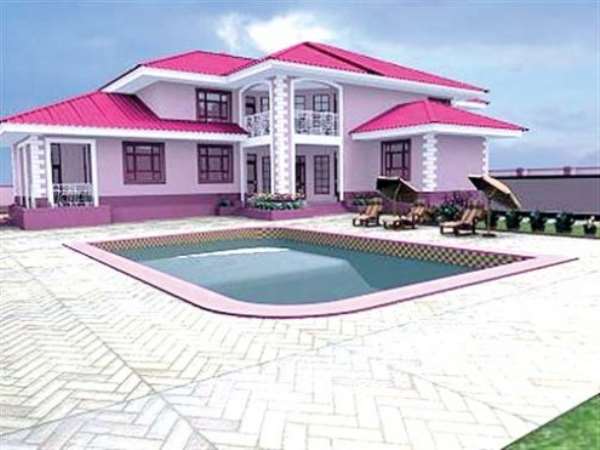 I have read a lot of property disputes and cases in Nigeria through the media. I am not pleased with the rising property cases in Lagos. The common people are always ripped off their hard earned monies in the estate facet. The case is different here in US. Yes I am a Nigerian and I wish to give out my little knowledge back home on how to avoid some hurdles associated with "putting a roof under one's head". Below are some helpful tips to fish out the Fake from Genuine Real Estate Agents in Nigeria.
(1) COMPANY REGISTRATION AND OFFICIAL WEBSITE:
Every genuine and qualified Estate Agent must be registered in Nigeria CAC (Corporate Affairs Commission) with a brand name. There must be a registered company/brand name with a verified company registration Number. Do not preferably deal with individuals. All genuine Real Estate Firms are happy to publish and provide you with their registration number at any given time. The registration Number is always found at the company's profile (About Us) on their official websites. Of course, you can request for the company registration Number. Every genuine and qualified company must provide you with their official registration number upon request. You can verify the company Reg. Number by visiting the CAC (Corporate Affairs Commission) office in Abuja.
You can also hire a trusted Lawyer or Chartered Secretary to do the verification. All these must be done prior to payment. A genuine Real Estate Agent must be registered and recognized by at least one of the Nigeria Estate Boards (Real Estate Developers Association of Nigeria (REDAN), Estate Surveyors and Valuers Registration Board of Nigeria (ESVARBON) etc. Most genuine Real Estate Agents are more interested in advertising and publishing their Brand Name and websites.
(2) COMMUNICATION:
All related communications must be conveyed through the company's registered communication points. Ensure that your email communication is being conveyed through the company/brand name. For example, [email protected] Do not communicate/send and receive emails from any Agent using a free email account such as yahoo, gmail, hotmail etc. Insist on using his/her company email account. It could be [email protected], [email protected], [email protected], [email protected] The email address must quote exactly the company/brand name and website. Every genuine and qualified Real Estate Firm must operate with an active official phone number (Land Line/Table Phone). You can verify this from their official website. Please be wary of Real Estate Agent operating with only Mobile Phones. There must be an office contact phone (land Line/Table Phone) and not a Mobile Phone or Handset. You must try to differentiate between the two. Most fake Agents operates with only Mobile/Handset which easily enhances their illicit act. Although, there could be personal/private contact numbers between the workers but ensure you initiate first phone communication through the company office phone (Land Line/Table Phone Set).
(3) STANDARD OFFICE:
Most fake Agents do not have a qualified and conducive office. Ensure that you engage most of your related communications in the Company's office. Avoid meeting with an Agents in a restaurant and fun places. Request for showing of the property afterwards. All related communications and transaction must be done in the supposed Agent's office. Ensure that you are at the right office and not in a connived environment. Ensure that the office address you visited is the same as the address listed on their official website. A genuine and qualified Real Estate Agent does not incorporate or attach his career to a different profession. For example some offices placed on the website or advertised in a magazine might finally turn out to be a Shoe selling shop. Some could even be a Legal office etc. A Genuine and qualified Real Estate Agent stands out firmly. A genuine and qualified Real Estate Agent can not operate under Banker office, Teachers office, Lawyers office etc. Although, some lawyers do engage themselves in Estate Management. But the genuine Real Estate Agent can deliver a satisfactory service and information about Estate Management. The lawyer have some specific services to render in Estate Transactions.
(4) DOCUMENT VERIFICATION AND AUTHENTICATION:
You must hire a trusted Lawyer to handle all your real estate documentations and verifications. Also the Lawyer can as well verify the legitimacy and authenticity of the Real Estate Agency. There are some required documents to be ascertained and verified prior to payment. These documents will be discussed in my next article. You must hire a TRUSTED Lawyer to undertake the property documentation and verification. I proudly used the word "TRUSTED".
Although, it might cost you some money hiring a Lawyer but prevention is better than cure. You can as well handle the property verification by visiting the AGIS (Abuja Geographical Information Systems) or Alausa Land Registry Lagos based on the property location. You can discuss with the Agent on a special service for property verification. Of course, a genuine Real Estate Agent would never associate herself with properties and transaction tainted with fraud or dispute, therefore he must have verified the property/transaction herself. To be more satisfied and secured, you must not rely on the Agent's property verification, you must do the verification yourself, your Lawyer or Chartered Secretary.
(5) SELLER/BUYER AGREEMENT:
A genuine Real Estate Agent must provide you with Buyer/Seller Agreement prior to any transaction. This is an official agreement between the Agent and the Buyer/Seller. The commission, and other necessary information about the transaction must be outlined and agreed together by the parties involved prior to payment and concluding any transaction. The Agreement must include the Agent's official brand name, Logo and other vital information as well as the Buyer/Seller.
(6) PAYMENT:
The payment (Net Sales ) could be made into the Agent's or property Owner's Bank account as agreed on the Buyer/Seller Deed. Of course, the Agent's Account Holder's Name must be his company/brand name. Please, insist that at least the commission be paid into the Agent's official Company Account. Fake Agents hardly operate with company account. You can never loose your money while dealing with genuine Real Estate Agents and refund is guaranteed should anything go wrong in the transaction.