If By December I'm Still Alive, I Will Burn Down 'Fake' Pastors Churches - Shatta Wale Warns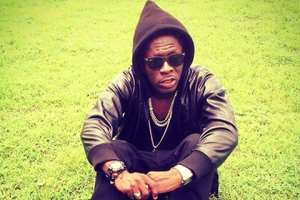 Dancehall artiste Shatta Wale, born Charles Nii Armah Mensah, has cautioned some men of God to desist from prophesying he will die soon.
He says if he is alive by December, he will march together with his Shatta Movement members to burn down the churches of those 'fake' pastors.
Shatta Wale said the only person who will stop him from taking such an action is the President.
In a video posted on Facebook, he warned that no one should play 'chacha' [gamble] with his life because he is a pro when it comes to such hide and seek games.
Shatta Wale said no one should try to show him God or the bible because he knows the almighty and the Bible very well.
He questioned how present-day pastors are living flashy and extravagant life when Jesus was never about that.
The Freedom singer's comments follow news that some pastors prophesised Ebony Reigns death long before she died in an accident last Thursday.
Watch the video