Former Barcelona Goalkeeper Victor Valdes Retires From Football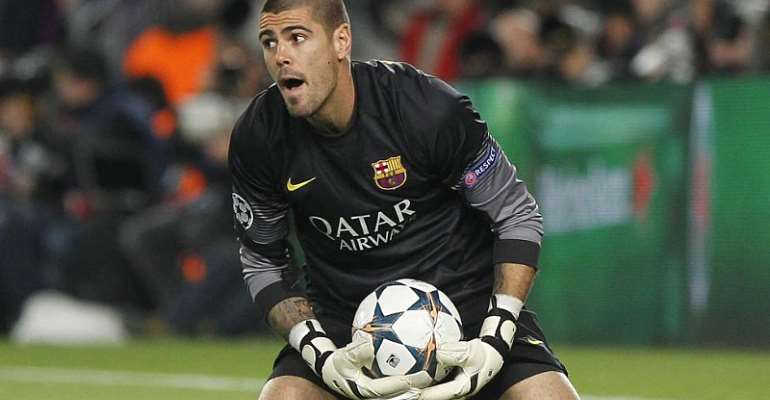 Former Barcelona keeper Victor Valdes has retired from football and at the same time deleted all his social media accounts.
Valdes, 35, has been without a club since leaving Middlesbrough last May.
And despite having offers on the table to continue his career, on New Year's Day he ironically took to social media to announce he was hanging up his gloves.
He tweeted a picture of a road accompanied with the caption: "thanks for everything."
That is that last fans will hear from the keeper on social media.
Valdes, who spent two years at Manchester United has deleted his twitter account and all his photos on Instagram are consigned to the cyber recycle bin.
Back in 2015, Valdes said in an interview that when he retires from football he would delete all his social media accounts in order to fully focus on his family.
He told RAC1: "When the light goes out someday, then it will go out and I'll be with my children, teaching them about life.
"But I hope that when the light does go out, it will be hard to find me."
Valdes came through the ranks at Nou Camp to win six La Liga titles, three Champions League wins and two Fifa Club World Cup triumphs.
He won 20 caps for Spain and helped his country win the World Cup in 2010 and Euro 2012.