Ghana relegated to Euro-Africa Zone III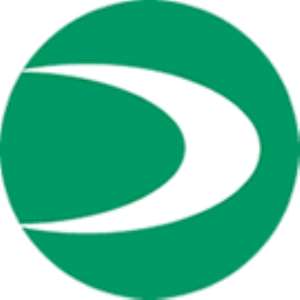 Accra, July 18, GNA - The national tennis team, the Golden Rackets, have been relegated to Euro-Africa Zone III after failing to win their play-off match against Georgia at the Ohene Djan Sports Stadium in Accra on Monday.
Georgia took an unassailable 3-1 lead after Sunday's "carry-over" game honoured on Monday, which featured Ghana's number one seed Henry Adjei Darko and Georgia's top seed Irakli Labadze.
Labadze won the reverse singles 6-4, 6-3, 6-1 at the Frank Ofori Centre Court in a game, which was to have ended on Sunday but was rained off.
Before the weather break, Henry was trailing Labadze 4-6, 2-3 but the young Ghanaian could not take advantage of the situation to salvage the country's image on Monday.
Chief architect Labadze, ranked 164 by the ITF, had earlier on Friday disposed of Ghana's number two seed Gunther Darkey 6-2, 6-2, 6-1 and paired with Lado Chikhladze to beat the pair of Henry and Gunther in the doubles on Saturday.
Henry registered Ghana's only victory in the second singles match on Friday against Georgia's number two seed Chikhladze. U.S-based Salifu Mohammed replaces inconsistent Gunther in the second reverse singles later on Monday, but the outcome will mean nothing to Ghana.
When the suspended game was resumed on Monday, Henry showed signs of putting the nation on the path of recovery but the power play of the Labadze coupled with his experience was just too much for Ghana's only hopeful.
Ironically, the third set which Henry seemed to have taken control of with some beautiful tennis play was rather the one Labadze won with ease.
Twice Henry produced some good aces one of which even tore Labadze's racket at one stage, but that was all he could deliver. Ghana lost to Finland early this year and was hoping to salvage her image with a victory over Georgia but it could not materialise.