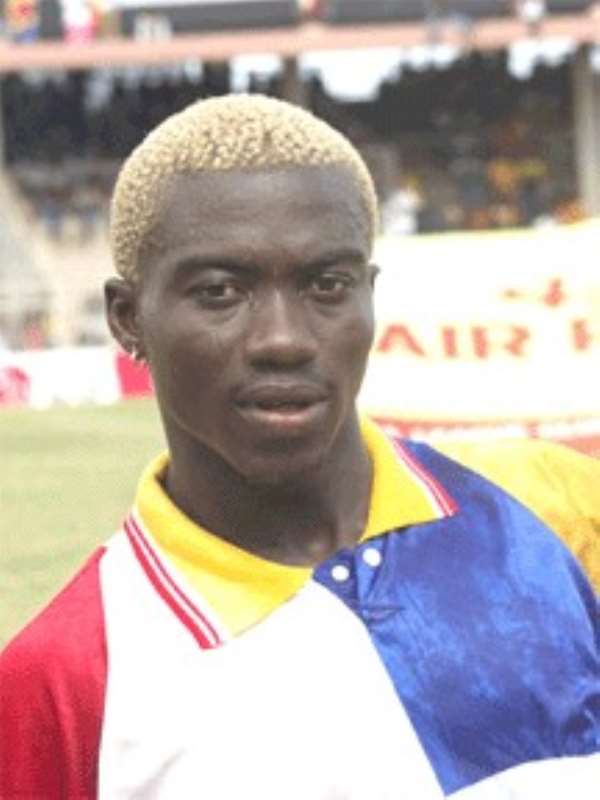 Accra, May 23, GNA - Truancy has forced Accra Hearts of Oaks to hit hard on their 'song jewel', Bernard Don Bortey with a month's suspension without pay.
A letter copied to the player spotted by the GNA Sports cited the player's apparent apathy towards training after the team's 3-1 drubbing suffered at the hands of their arch-rivals, Kumasi Asante Kotoko a fortnight ago.
The letter signed by Mr. Thomas Okine, Chief Executive Officer of the Phobians referred the speedster to clauses two and three of their contractual agreement that was signed last January. Both clauses mandate the player "to attend at any reasonable place for the purpose of training in accordance with instructions given by the duly authorized official of the club and also attend all training sessions".
Bortey according to information pieced together by the GNA Sports has absented himself from training since the team returned from Kumasi last week without notification.
The letter said "the way you are mis-conducting yourself lately is a clear breach which seriously undermines the corporate objectives of the Club".
The Management's decision was said to have been incensed by the striker's refusal to heed several verbal warnings and pieces of advice but displayed his worst with a weeklong absence at training. The defending league champions said 'we take a strong view of this highly unprofessional attitude and accordingly suspend you for one month without salary and allowances with immediate effect".
Bortey who missed the team's 5-0 victorious match against Okwawu United last Sunday risk been handed further sanctions on his failure to train as required.