Black Stars Wallop Walias Antelops 5-0 In Kumasi
… As BabyJet Celebrates 50th Goal for Ghana
Sports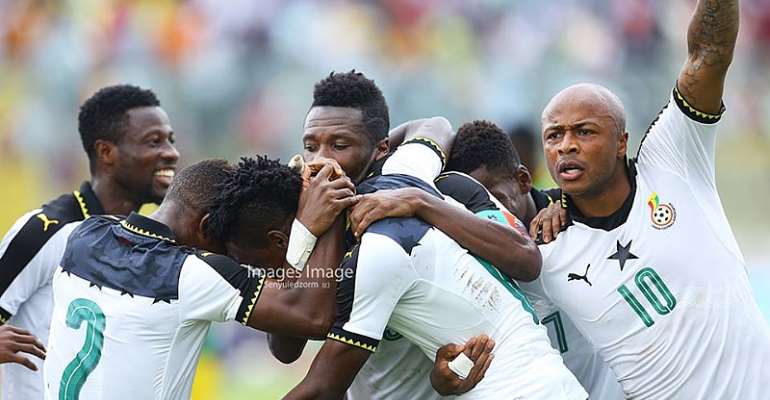 The 60,000 capacity Baba Yara Sports Stadium was nearly filled on Sunday June 9, 2017 when coach James Kwesi Appiah returned for his first international assignment against Ethiopia for the 2019 AFCON qualifier.
The presence of the fans indicated that the spirit behind the Black Stars has returned and the players performed well to earn an emphatic 5 -0 victory with captain Asamoah Gyan aka Baby Jet opening the flood gates with his 50thinternational goal for his country.
Other goal getters were defender John Boye, Eben Ofori and debutant striker Raphael Dwamena with a brace.
The tactics and techniques of the five-man technical staff comprising Richard Kingston, Stephen Appiah, Tanko Ibrahim, Max Konadu and head coach Kwesi Appiah worked to perfection that Ghanaian supporters at the stadium and those who watched on TV or listened to radio were content.
The new look Black Stars comprising players earning their first caps displayed and dismantled the Ethiopian team, forcing their first-choice goal keeper Gebreyonanes Abel Mamo to request for substitution.
The Ethiopians who refused to lodge in a hotel allocated them by the Ghana Football Association (GFA) wanted to avoid a goal harvest of six goals as predicted by most Kumasi football fans, and they managed to contain five for the Black Stars to top their group that include Sierra Leone who beat Kenya 2-1 at home.
New Stars Lumor Agbenyenu of Munich 1860, Ebenezer Ofori, Thomas Agyepong and Raphael Dwamena proved that when given the opportunity, they can shine.
Old guards, Andre Dede Ayew, John Boye, Harrison Afful and Asamoah Gyan were as inspirational as ever combining efficiently and effectively to entertain the spectators for the entire duration of the game.
Subs Majeed Warris, Jordan Ayew and Afriyie Acquah also played their roles remarkably and made sure the Black Stars search for the golden fleece begins on a bright note.
Ghana Starting XI:
Richard Ofori 1 GK
Asamoah Gyan 3 Capt
Harrison Afful 2
Lumor Agbeyenu 17
John Boye 15
Daniel Amartey 18
Thomas Party 5
Ebenezer Ofori 8
Thomas Agyepong 7
Andre Ayew 10
Raphael Dwamena 11
Substitutes:
Joseph Addo 16 GK
Jonathan Mensah 4
Rashid Sumaila 14
Afriyie Acquah 6
Frank Acheampong 12
Majeed Warris 13
Jordan Ayew 9
Ethiopia Starting XI:
Gebreyonanes Abel Mamo 1
Moges Seyoum 17
Hamza Muji Kasim 5
Seyoum Tamene 15
Tegeen Tesfane 4
Yiech Panom 6
Bolado Mesfen 3
Godo Bekele 18
Gebru Adis Giday 10
Omod Omod Okwury 11
Gibeto Kedebe 9
Photos credit: Senyuiedzorm Awusi Adadevoh
By Sammy Heywood Okine
4 Attached Images : Slide show
19059593_1490521881009852_8214627730870033281_n.jpg
116 KB View Download
19029537_1490521887676518_1386585613566206324_n.jpg
115 KB View Download
IMG-20170611-WA0018.jpg
116 KB View Download
19105572_1490575091004531_8723904576633571251_n.jpg
80 KB View Download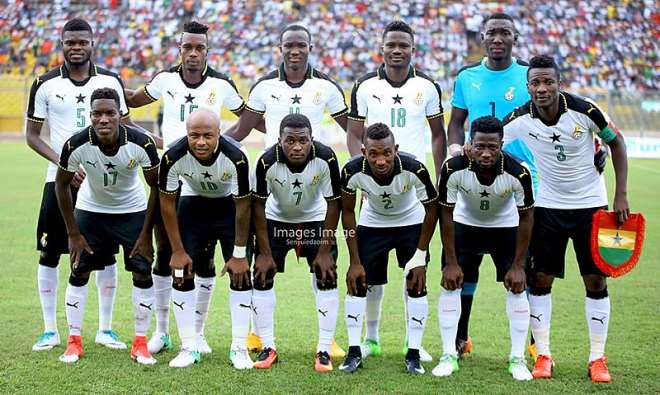 19059593 1490521881009852 8214627730870033281 N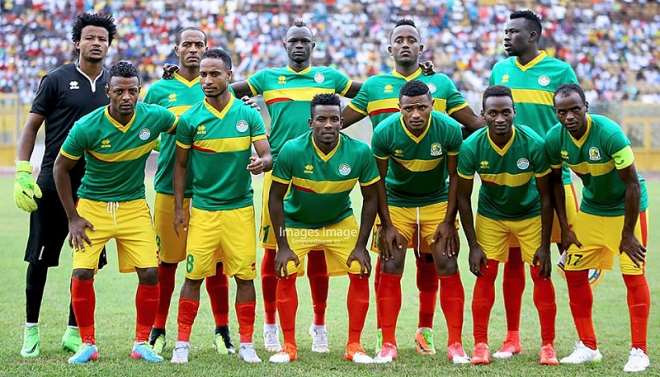 19029537 1490521887676518 1386585613566206324 N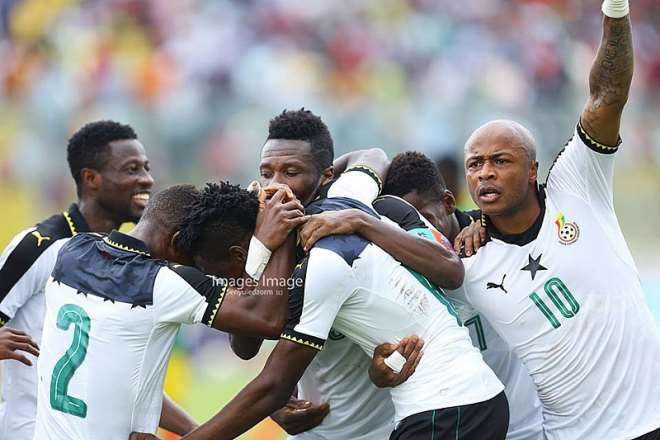 19105572 1490575091004531 8723904576633571251 N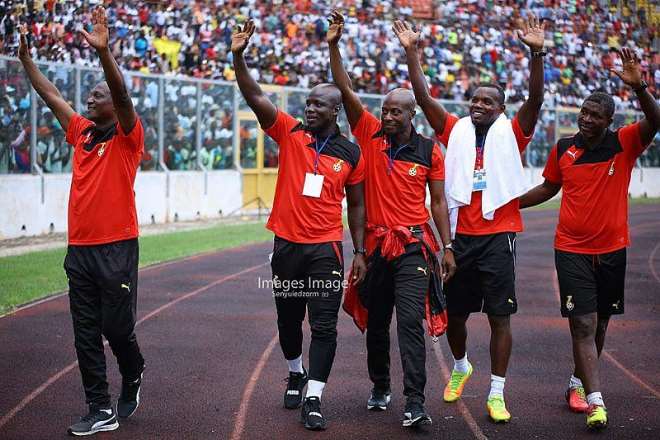 Img-20170611-wa0018