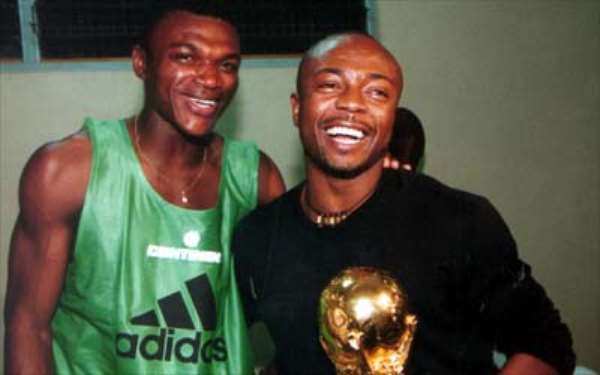 Former France captain Marcel Desailly and Liberian legend George Weah are both in the frame to become Ghana's new coach.
The news came following a visit to the UK by the Ghanaian sports minister Alhaji Rashid Bawa, who confirmed that he had been holding talks with former Chelsea player Desailly.
Bawa went onto say that Weah had also been in touch with the Ghana Football Association (GFA) to express his interest in the job.
However the Minister refused to be drawn on whether either of them would get the job.
"Who said either of them will get the job?" Bawa quipped.
"We've done our homework and all that is left is to decide on the best thing for Ghana football."
There are several other names on the GFA's shortlist including German Sazio Banner, Croat Ivan Buyan and Turkey's Mushin Ertugal, who has had spells with the DR Congo and South Africa's Kaizer Chiefs.
World Cup winner Desailly, who was born in Ghana, left English side Chelsea in July and then turned down the chance to join Scottish side Celtic as well as announcing his retirement from international football.
Local coach Sam Arday was appointed last week to take charge of the Black Stars for their next 2006 World Cup qualifier against the DR Congo on 10 October, he was called in after Portugal's Mariano Barreto quit the post to take up a job with Portuguese first division side Maritimo.
Meanwhile the GFA has written to former coach Barreto demanding US $10 million from him as compensation for breaching his three year contract with the association.
Dr Nyaho Nyaho-Tamakloe, the GFA Chairman, said that Barreto failed to adhere to clause eight of his contract that gave him the right to state any grievances in writing.
"His action, which constitutes a breach of the contract has caused the GFA an irreparable loss and lots of inconveniences," Tamakloe said.