Ashittey Ollenu accuses Hearts of neglect during injury spell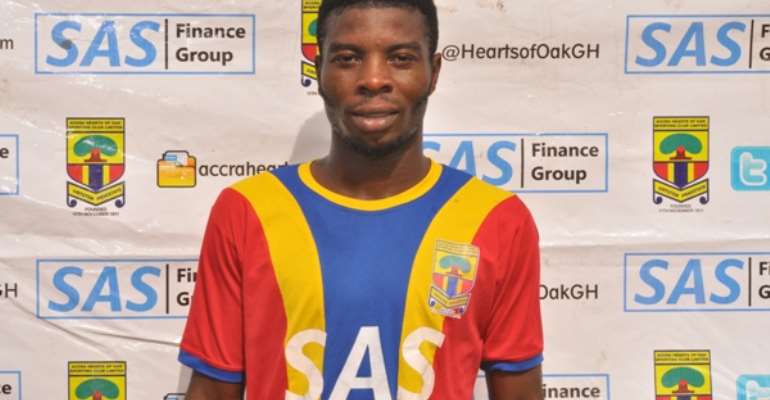 Hearts of Oak youngster Ashittey Ollenu claims he was neglected by the club after sustaining an injury.
The talented youngster has been accused of playing truancy with the club.
Ollenu has often been reported to have fallen out with officials and coaches of the first team – leading to his limited playing opportunities.
But the schemer says he was abandoned by the club when he got injured.
"They [Management] abandoned me when I got injured. I have to treat myself without any help," he told Ghanasportsonline.com.
"As I speak no one has even called me to see how I'm doing and it really hurts"
"I personally walked to the secretariat to tell the MD and met Coach there but I have not received any call from them."