Action time: 'I will implement Dzamefe recommendations' - Prez Mahama assures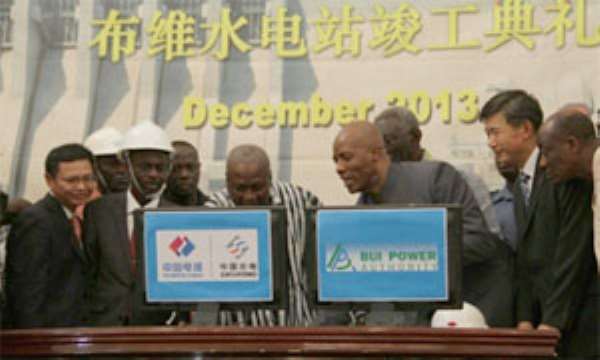 President John Dramani Mahama has given a firm assurance that the recommendations contained in the report of the Dzamefe Commission of Inquiry will be implemented.
"We will work with you (Commission) to ensure that the recommendations are implemented," the President said after receiving the 400-page report from its chairman, Mr Justice Senyo Dzamefe, at the Flagstaff House on Monday.
To demonstrate the seriousness he attached to the whole exercise, he immediately handed it over to the Deputy Attorney General and Minister for Justice, Mr Dominic Ayine, for study and necessary advise by the AG's office.
Details of the report were not disclosed, but the President said, " Ghana football and sports management overall will be much better for it after the commission report."
The commission chairman had earlier made reference to a number of commission reports in the past which were left to gather dust without seeing implementation, and said they would not want their report to traverse that path.
" We have gone step further to make sure our recommendations are implemented. We have set up a report implementation committee to see to it that our recommendations are implemented. We have recommended a quarterly commission review colloquium, that would be finding out how far the recommendations are implemented. We don't want the report to gather dust like the Gbadegbe report did," he said.
Ghana airlifted $4.5 million to pay the appearance fees of the Black Stars during the 2014 World Cup in Brazil, after the team threatened to boycott training sessions. The Black Stars failed to progress past the group stage and Ghana was rediculed by the international community.
The government of Ghana, following the World Cup exit formed a three-man commission chaired by Justice Senyo Djamefe, Appeals Court judge. Other members of the Commission were Moses Foh-Amoaning, a lawyer and Charles Kofi Anokyi Darko, a banker.