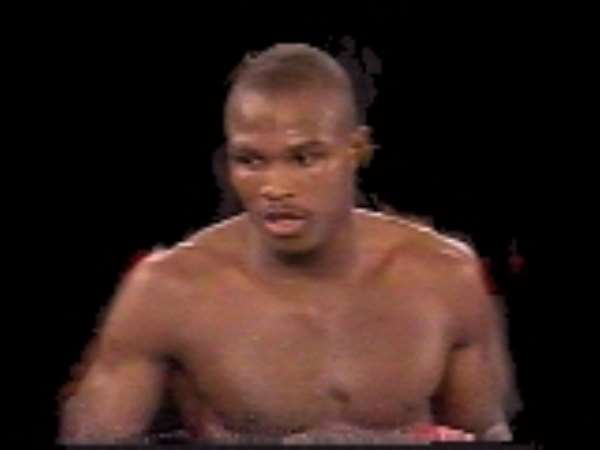 Former World Boxing Association (WBA) welterweight champion, Ike Quartey is in France for preliminary talks for his comeback to the ring.
Ike has been out of the ring since April 2000 when he had his last fight against American, Fernando Vargas.
While there, the boxer known as the "Bazooka" will meet his former promoters, the Acaries Brothers to finalize talks on his fight.
The Acaries Brothers were the ones who promoted Ike to win the world title in 1996.
According to the "Times Sports", reports indicate that the former world champion will have two fights before the year ends.
His comeback fight after his premature retirement will be staged in Accra.
After the two fights, Ike would be expected to rub shoulders with his colleagues currently making the headlines in the fistic sport.
Ike Quartey after his loss to De La Hoya, decided to move up to the junior middleweight class and after months of negotiations, Vargas put his crown on the line for the hard-hitting former Ghanaian WBA welterweight contender.
But Ike in April 2000 fell to American Fernando Vargas for the latter's International Boxing Federation (IBF) super welterweight title.
Ike, known as the "Bazooka" and who has one of the biggest punches in the sport as well as wealth of experience has dipped ever since his loss to Oscar De La Hoya on February 1999, entered the ring again after 14 long months of inactivity and lost to Fernando Vargas April 2000.
After the fight with American Fernando Vargas for the International Boxing Federation (IBF) super welterweight title which he lost, Ike quit boxing and started his own boxing promotion syndicate in Ghana.