Michael Essien saddened by unfortunate death of ex Barcelona coach Tito Vilanova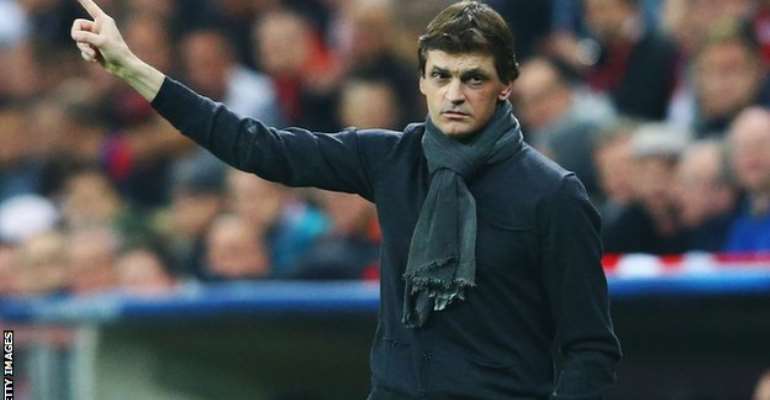 By Ameenu Shardow
Ghana midfielder Michael Essien has sent his message of condolence to the family of Tito Vilanova moments after news broke of the demise of the ex Barcelona coach.
Vilanova, 45, died on Friday after losing his four-year battle with cancer.
The former Barcelona coach was taken to the emergency room on Thursday for surgery after being admitted last week when his health worsened.
He had been battling cancer of the throat since November 2011 and with gastric complications according to reports.
The sad news had sent shockwaves across the world especially in Spain where the Vilanova was revered by many for his exemplary work with Barcelona.
Solidarity messages have since been pouring in for the family of the deceased.
AC Milan star Michael Essien emerged the first Ghanaian player to make a public statement on the unfortunate death of Tito Vilanova.
"I am saddened by the news of Tito Vilanova's death. My thoughts are with his family and friends. #RIPTitoVilanova https://twitter.com/search?q=%23RIPTitoVilanova&src=hash ," Essien Tweeted.
Vilanova was forced to step down as coach of Barcelona in the summer of 2013 after suffering a relapse of his disease.
He led Barcelona to the Spanish league title last season having succeeded Pep Guardiola.
He was later replaced in the summer by Tata Martino.