Ghana FA seal another Black Stars sponsorship package with Blue Rose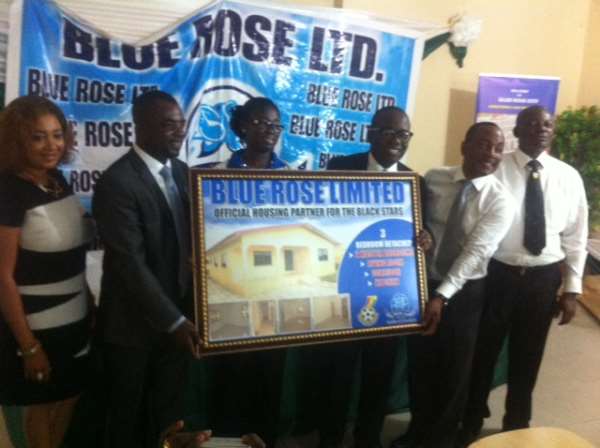 The Ghana FA have sealed another sponsorship agreement with Blue Rose Ghana Limited for the Black Stars.
The sponsorship deal sees the Real Estate firm hand over a three-bedroom house valued at Gh250,000 (almost $90,000) to the Ghana FA.
The association will however decide on what to use the building for.
The deal comes just on the heels of another sealed sponsorship agreement between the Ghana FA and Cheki Ghana Limited for the Black Stars.
Ghana FA boss Kwesi Nyantakyi believes the new sponsorship agreement will have a significant impact on the operations of the association.
"The Ghana FA is the flagship product of the Ghana FA," he said.
"We expect the Black Stars to excel and by excelling we mean improving on the performance of the team at the last World Cup.
"And to do this we need the total support of all Ghanaians. We need money, we need prayers, we need moral support.
"Today, Blue Rose is offering us a house and that house is not transportable so it cannot be taken to Brazil.
"But it will be stationed in Ghana to give some help to the team. It will host our guests of if the coach wants to stay there we will be more than willing to give it to him."