Ghana to play Honduras friendly in Washington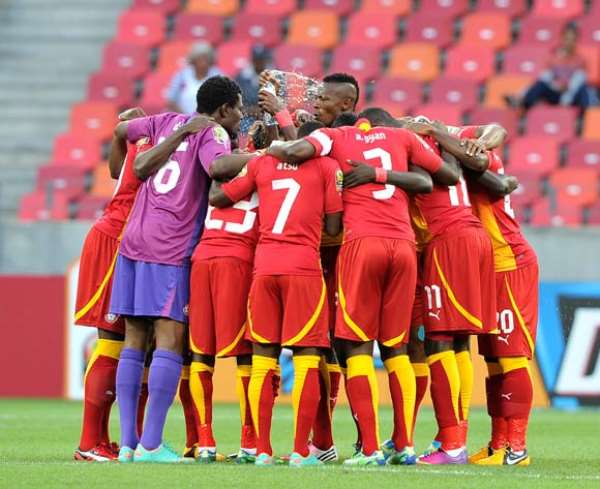 Black Stars to play Honduras in Washington
By Ameenu Shardow
Ghana FA boss Kwesi Nyantakyi has revealed the scheduled friendly match against Honduras ahead of the 2014 World Cup will be played in Washington.
The GFA boss had earlier announced the Black Stars will be camping in Los Angeles after beginning their intensive pre-World Cup camp in Rotterdam.
Coach Kwesi Appiah's team will play the Netherlands on May 31 before they emplane to the USA to finalize its preparations for the World Cup.
It now appears some changes will be made to Ghana's initial camping plans for the tournament to be staged in Brazil following a review of the team's plan.
An earlier announced friendly against Costa Rica just days to the start of the World Cup is likely to be scrapped following this review from the technical team.
The Black Stars' friendly against Honduras is now a certainty and will take place in Washington.
"March 5 we will be playing Montenegro and then commence camping on May 25 in Rotterdam where we will engage the national team of the Netherlands in a friendly on May 31st," Nyantakyi said of Stage Africa show on GTV.
"We will then move our camp to the US a day after the Holland friendly and play Honduras in Washington.
"I have already announced that the other friendly match we scheduled might not be played due to a review of the plans of the technical team.
"We will then travel to Maceio, our team base on June 12 ahead of our first game against the USA."
Ghana will be making its third consecutive appearance at the World Cup following progressive stints in 2006 and 2010 in Germany and South Africa respectively.
The Black Stars is drawn in Group G alongside Germany, Portugal and USA and will play its first match at the World Cup on June 16 in Natal.