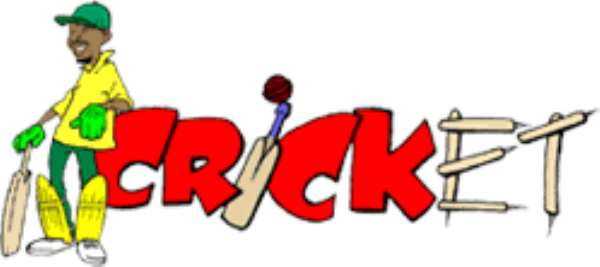 Accra, March 26, GNA - Ghana's national cricket team battles Malawi on Saturday for a bronze medal after losing its semi-final duel against Botswana on Thursday in the first phase, all-play-all qualifying match in Benoni, South Africa towards the 2007 Cricket World Cup.
Ghana lost the game by four wickets. The national team was 111 all out in 32 overs while Botswana were 112 for six wickets in 32 overs. It was a heart breaking experience for the Ghanaians who were very impressive in their first two games, beating Rwanda and Mozambique with little effort.
Now they will have to exert themselves on Saturday to salvage their image and progress to the next stage of the qualifiers. Three test nations including South Africa are automatic choices for the continent while the rest would have to battle for a single slot. The qualifiers, which started on March 19 ends on Sunday, March 26.