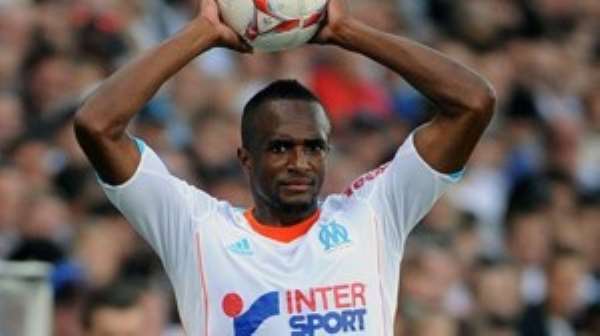 883630-14839333-640-360
http://en.africatopsports.com/wp-content/uploads/2013/09/883630-14839333-640-360.jpg The shock Marseille-Monaco is already being played out of the lawn. The OM defender Kassim Abdallah warned that OM can be equal to ASM: "it is a good team but for now I do not think it's a big group'.
Both teams which have a strong ambition for the season are not going to surrender: "It will not be easy. We must be vigilant, but I know we have a good team to get a result against them at home. We can compete with them. This is the right time to take them. We are confident with three wins in three games and their machine is not yet so well oiled it is better to play now. "
Marseille will not be shy in front of its opponent, ensures the Comoros:
"The team that is going to be the most determined will win because the two teams are worth. We have nothing inferior to Monaco apart from their budget. I think our team is well equipped to do something. The best thing would be to win, but if we make a draw, it will not be a bad result because even if we make a good start, do not ignite. If we say that making a draw against Monaco is an against-performance, then we are crazy. "
This meeting is seen by observers as a shock to the appearance of a Champions League match.
The probable compositions
Marseille: Mandanda – Fanni, Diawara, Nkoulou, Mendy – Imbula, Romao – Payet, Valbuena, A. Ayew – Gignac
Monaco: Subasic – Fabinho, Abidal, Carvalho, Kurzawa – Toulalan Obbadi – J. Rodriguez, Moutinho, Ferreira Carrasco - Falcao