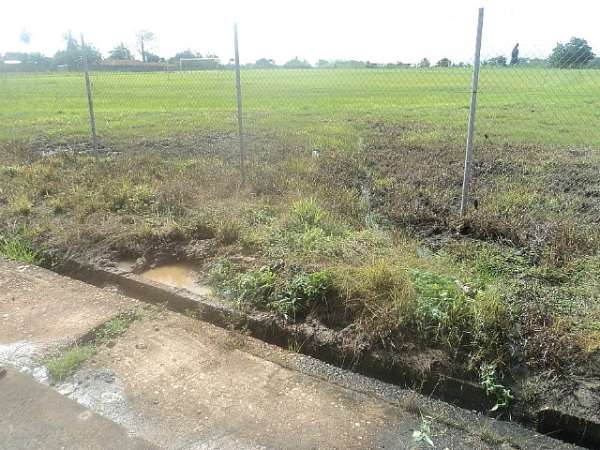 The Technical Director of Inter Allies FC, a newly promoted premier league outfit, Willie Klutse has started that the bad nature of the Ho sports stadium has necessitated the club to adopt the Tema sports stadium as their home grounds.
He made the revelation on GBC/Volta star radio in an interview, 'We will love to use the Ho sports stadium that is the reason we came back here for our pre-season tour. Because it is a big facility but the problem here is the playing field. I don't know what is going on but the playing field has not been taken good care of and it makes the game very difficult. That is the problem we faced.
The facility will not help us achieve our best results if we are base here hence the decision to opt for Tema'. Inter Allies are having their pre season training in the Volta regional capital Ho to fine tune their preparations for the upcoming maiden season. The club which originated from the Volta region is poise on making an immediate impact in the Ghana Glo premier league.
Mr Klutse, further call on the Traditional Authorities to collaborate with the National Sports Authority and the Ministry of Youth and Sports to lobby for the development of the stadium. 'If companies and Traditional Authorities can get involve and lobby through the National Sports Authority and the Ministry of Youth and Sports, some level of attention can be accorded to the Ho sports stadium.' He further stated that, people in and around Ho loves football and the region is blessed with a lot of talents but the facilities do not help them improve upon their abilities.
Inter Allies finished top of their zone with a 100 percent winning record after picking all nine points from three matches and gain promotion to the elite league. They will continue their two weeks training tour with series of friendlies with 2nd and 3rd tie teams but will play Kpando Heart of Lions another premier league club on Sunday 1st September 2013 at the Kpando Park.
Power Fc and a number of premier league/division one teams left the region because of the bad nature of the Ho Sports stadium. The Hawks of Togo also snub the same venue for their training grounds before the 2013 Africa cup of nations in South Africa due to the same factor.