Ghanaians express mixed feelings on return of AC Milan duo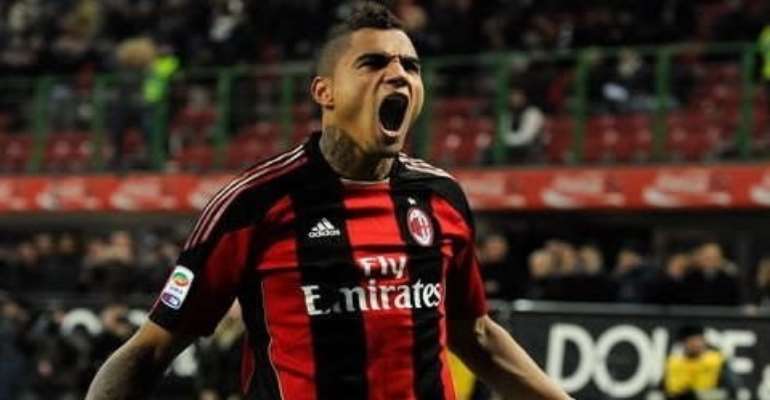 Many Ghanaians have expressed mixed feelings following the controversial return of two controversial Black Stars players both of whom are with Serie A giants AC Milan.
Even though they both announced a return to the Black Stars with a letter, the contents of the letters were markedly different.
Sulley Muntari had to apologise with a letter for his unruly behaviour during the Ghana Lesotho game in Maseru. On the other hand, Kevin Prince Boateng had to write to confirm his availability and readiness to play again for the Black Stars, having already written to announce his temporary retirement.
On both occasions, the Ghana Football Association demanded letters from the two players and they have complied, even if the letters were scanty in details.
JOY Sports hit the streets of Accra to sample views of football enthusiasts (all of who pleaded anonymity) on the matter and opinions were divided.
While some were of the view that it was a good thing to have the two players back for the Black Stars since they added a rich vein of experience to the squad, others also opined that head coach Kwesi Appiah must not call them for any games since they (the players) especially, KPB had taken Ghana for granted.
A section of the fans also pleaded for forgiveness for them with the rest of the lot wondering the situation with the Ayew brothers, Andre and Jordan.
The GFA gave yesterday Thursday August 23, 2013 as the deadline for all the players to submit their respective letters.
However the letters of the sons of former Ghana international Abedi Ayew Pele are yet to reach the offices of the nation's football governing body, at least as of the time of filing this report.
Meanwhile the GFA has accepted the letters from KPB and Sulley Muntari, but is yet to communicate its decision on Andre and Jordan Ayew, especially as the deadline has elapsed. It will be recalled that KVP officially wrote to the Ghana Football Association about two years ago announcing his resignation from the Black Stars saying the physical demands of playing for both club and country at high levels are taking a toll on his health."
Sulley Muntari is was alleged to have confronted coach Kwesi Appiah in front of the technical team and playing body of the Black Stars following his substitution in a Lesotho-Ghana world cup qualifier in Maseru which Ghana won by 2-0.